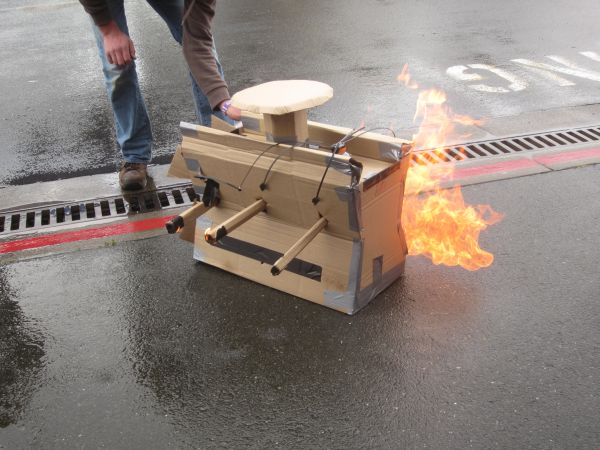 The LeMons Supreme Court had so much fun with the Build An Engine Penalty in South Carolina and Texas that we used it again in California last weekend!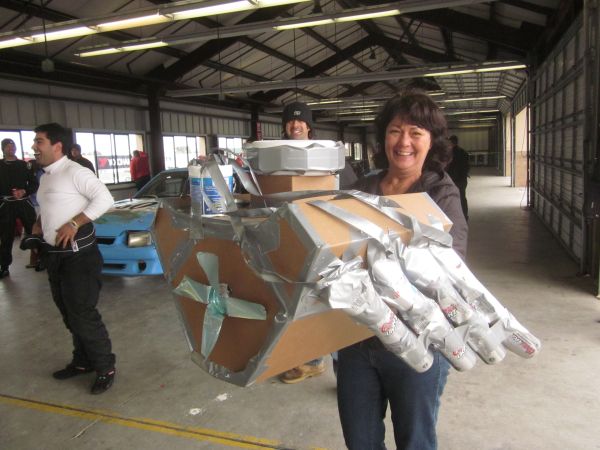 Here's what appears to be a Ford V8, complete with beer-can "headers."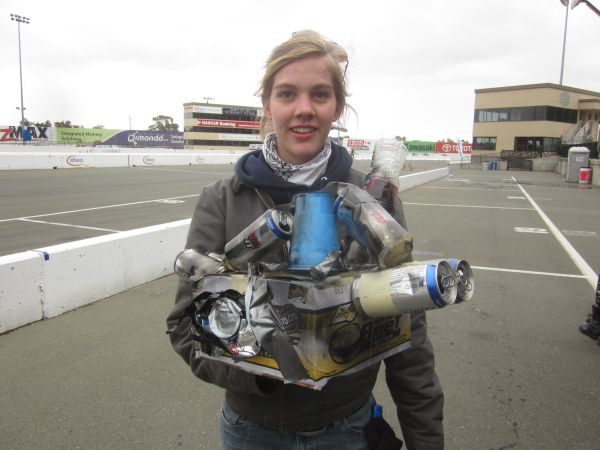 We requested a Volkswagen air-cooled from this team, and this time the beer cans were the cylinders.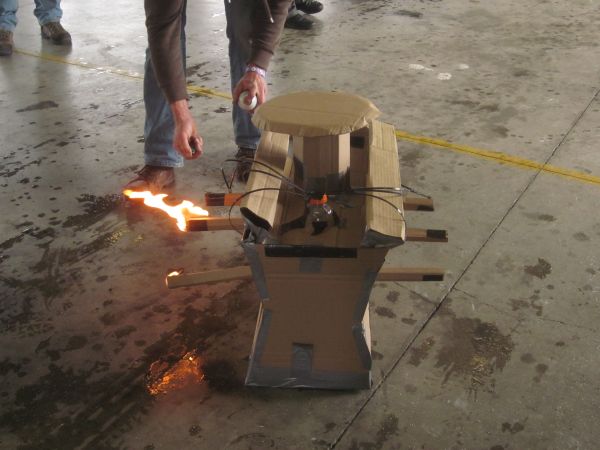 This team went for added realism with their V6, with a very safe starter-fluid-and-lighter setup on the exhaust manifolds.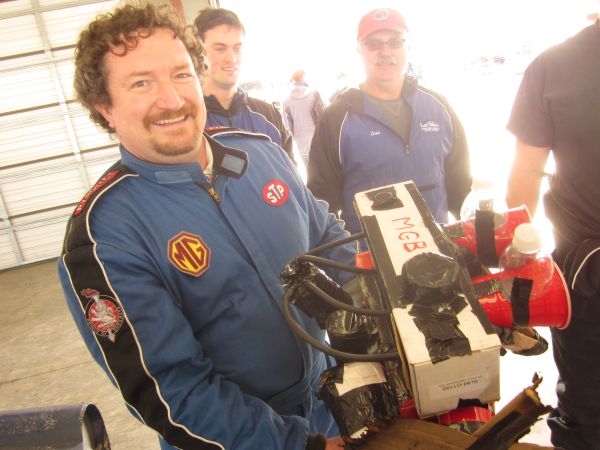 Pete of the Killer Bees MGB team won the Most Realistic prize, with the SU carburetors lovingly rendered with water bottles and plastic cups.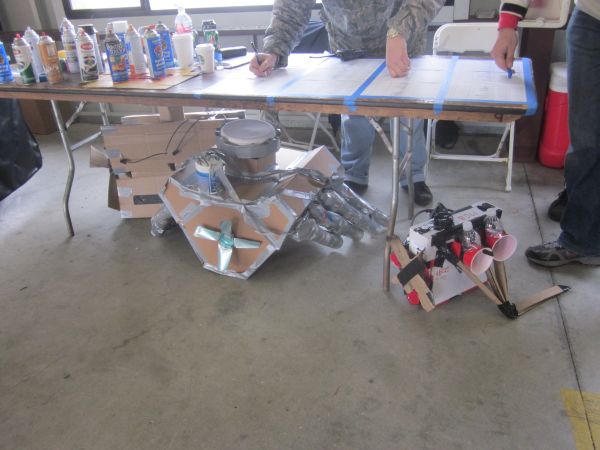 I tried to talk the LeMons HQ folks into bringing these engines back to Emeryville, but the truck was full. Maybe some Infineon employees took them home.