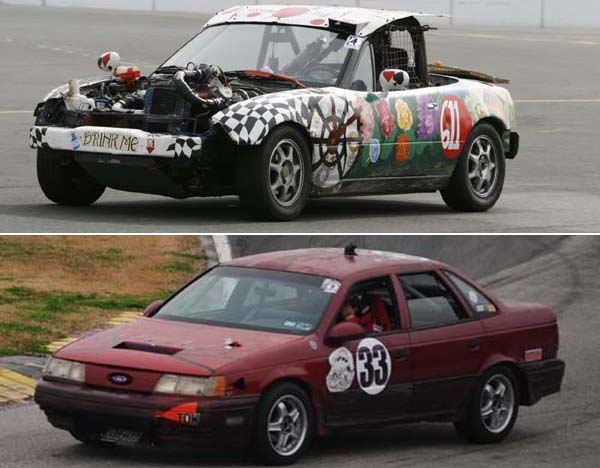 We're heading into LeMons race number 18, with just four more to go, and the leaders in the overall standings race are battling for that free trip to some race in France.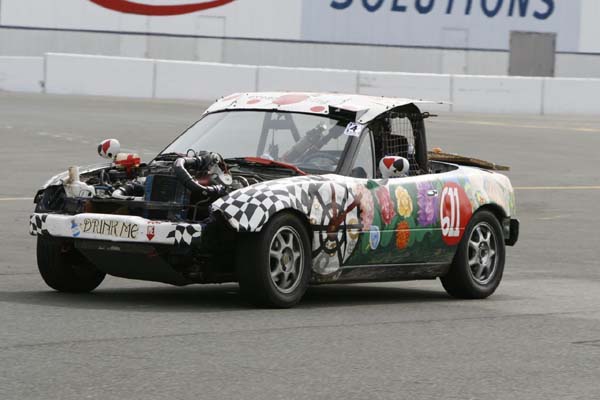 Not surprisingly, the New York Yankees of LeMons Racing hold the lead, with 44 total points. Eyesore Racing will be running in the Buttonwillow race in December, and they might even have the ex-Blanco Basura Prelude in addition to their ghettocharged Miata. This year, Eyesore has two wins, and one apiece 2nd-, 3rd-, and 4th-place finish to their credit.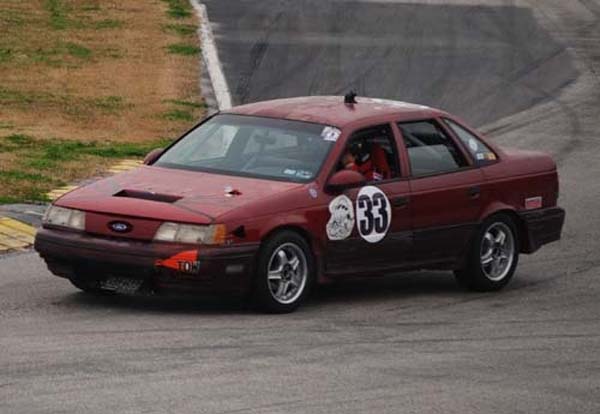 But this is still a race, because those crazy Texans with their daily-driven Ford Taurus SHO sit just 7 points back of Eyesore right now. The Red Rocket Ratnest Revival SHO has two wins and one apiece 2nd- and 3rd-place finish on their scoresheet… and we can expect to see them at the New Orleans race next month. Will they slap together a second car and go for quality and quantity? If the SHO takes first or second place at the Laissez Les Crapheaps Roulez race and Eyesore stumbles… well, it could be quite the upset. The safe money is probably on Eyesore right now, since that bunch has their shit wired, but sometimes the safe money loses. Be sure to come to Buttonwillow and/or Belle Rose and root for your favorite!