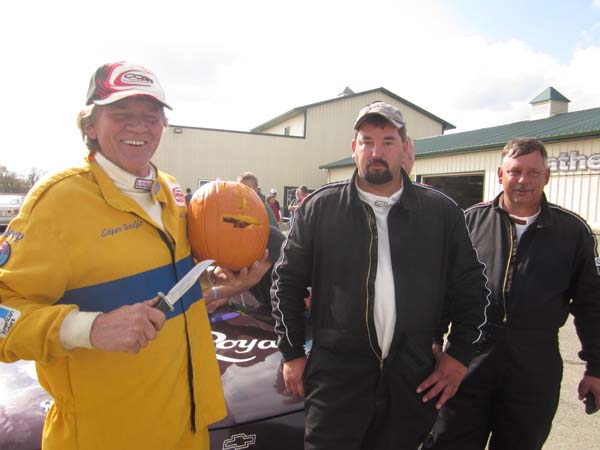 We of the LeMons Supreme Court like to make at least penalty that reflects the current season, so we brought pumpkins to the Rod Blagojevich Never-Say-Die 500.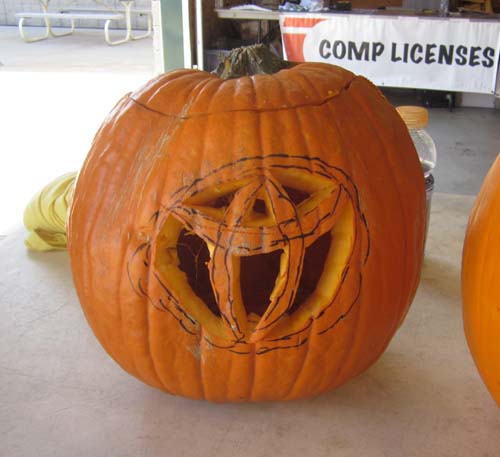 The miscreant's team must carve the logo of their race car's manufacturer into a pumpkin. Here's an MR2 team's effort.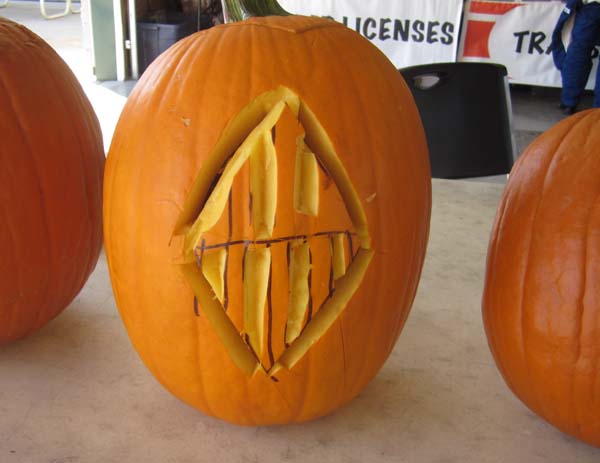 And here's a Borgward emblem, courtesy of the Borgward Hansa-themed CRX of Clueless Racing.