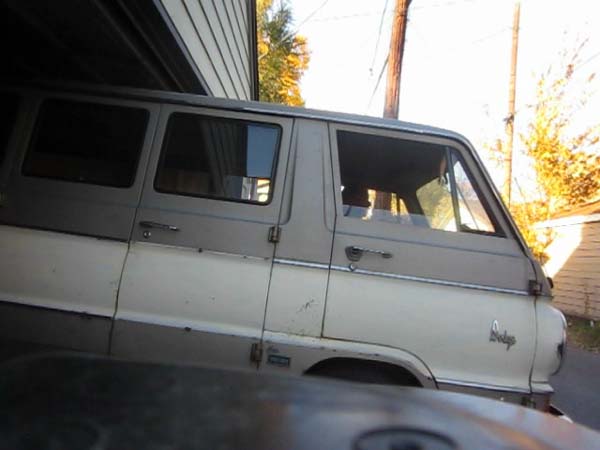 Last time you saw my '66 Dodge A100 project, the "new" 318 was installed and running. Today, after a couple of weeks of procrastination and slow-motion wrenching, the van took its first drive around the block.
I captured the moment with a camera perched on the recycle bin. Of course, I'd forgotten that the passenger seat was sitting on the roof, so I had to stop when the seat got scraped off by the garage door and crashed to the concrete floor. No real harm done, though— Chrysler made those seats good and strong!
The brakes work fine, the suspension is loose but functional, and I cleaned the fuel system well enough to keep the thing running for 15 minutes. The transmission slips pretty badly, but the fluid level is way low; I'll be topping it off tomorrow and seeing if that helps. If not, I'll be Torqueflite 727 shopping this weekend.