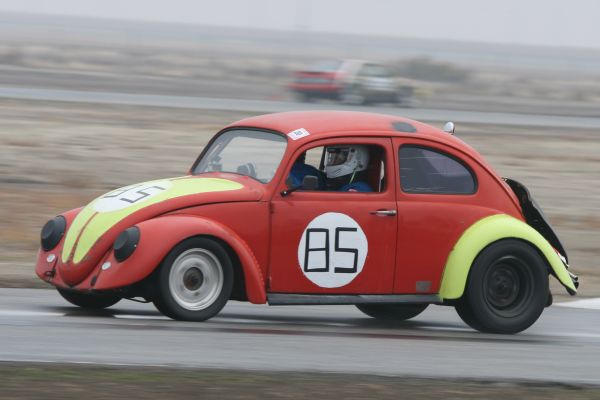 Take one air-cooled Beetle, add a Type 3 Squareback engine with crank-driven cooling fan, stir in a differential set up for drag racing, and then mix in a draw-through turbocharger setup. Bake for a weekend on the Buttonwillow Raceway track. End result: a race car that can't get cooling air to the engine, stuffs 12 pounds of boost into hardware that was stressed out at about 45 horsepower, and redlines the tach at any speed above a brisk walk. In other words, the ideal 24 Hours of LeMons car!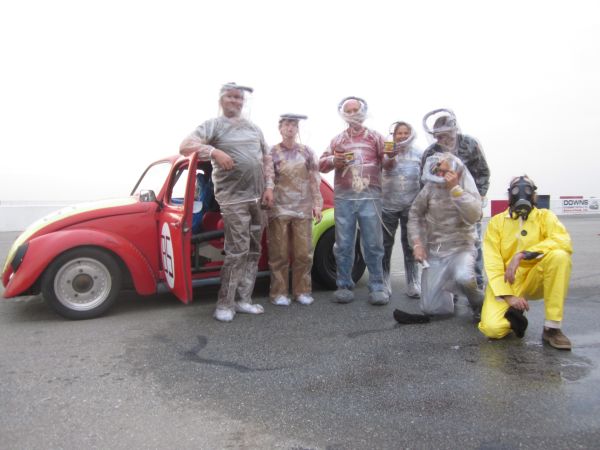 The team had some sort of toxic-waste theme, or maybe they were supposed to be aliens.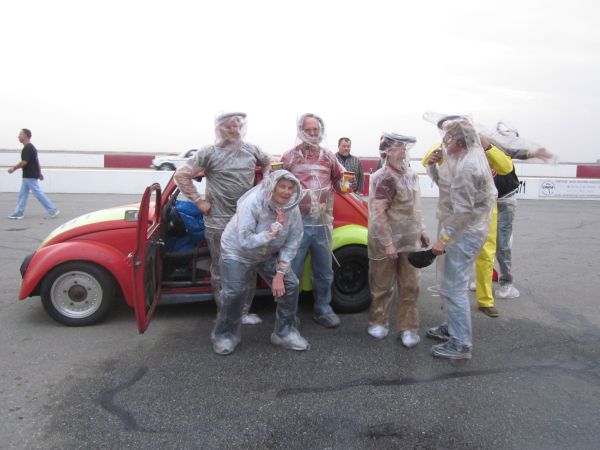 It was impossible to tell, because their giant full-body condoms made any sort of communication impossible.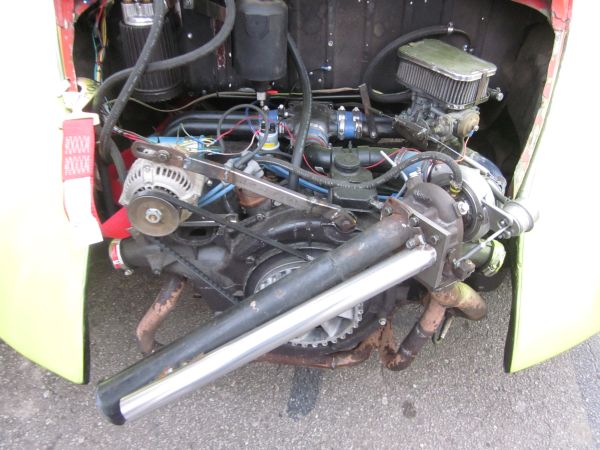 We're not particularly skeptical about a rig like this when we see it on a VW air-cooled engine, since we know it's no threat to run away with the race; an E30 team with this setup would be sweated for incontrovertible proof that the whole mess was assembled within the $500 budget limit. Hey, what happens when the carburetor leans out at full throttle?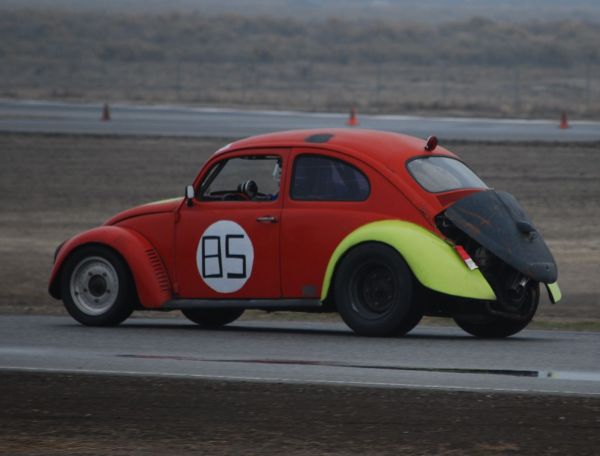 As it turned out, the Team-ing With Bad Ideas Beetle didn't overheat, nor did it burn holes in all the pistons, shoot rods into the next area code, or simply disappear in a giant fireball. What did happen was a contact incident that destroyed one of the tall rear tires, which meant that the team had to install smaller-diameter tires, which exacerbated the screamin'-engine revs problem. Still, Team-ing With Bad Ideas didn't give up!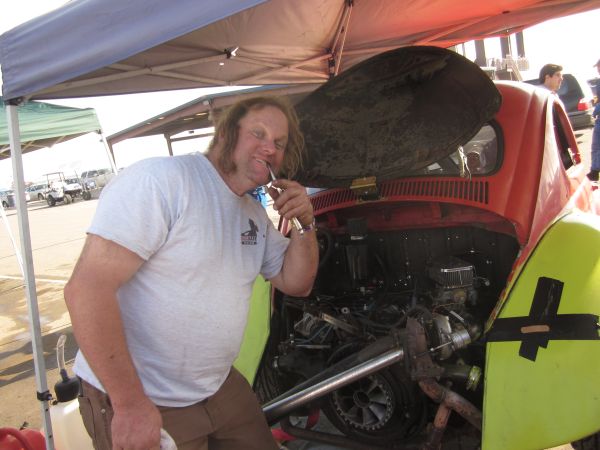 That is, they didn't give up until something terrible happened with the engine. Turns out that all the 7,000 RPM madness caused some of the cylinder head nuts (that's right, nuts) to back out, with predictably unpleasant results.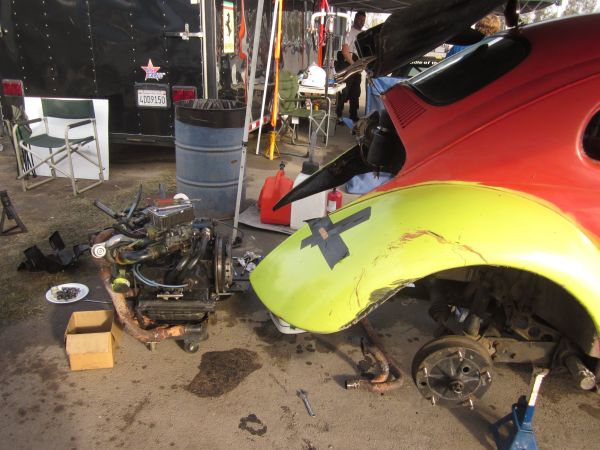 The team then spent the rest of the weekend beating their heads against the immovable object that is a broken ghettocharged Volkswagen engine. Seven total laps, 162nd place out of 173… and Legend of LeMons status!
Top photograph by Nick Pon