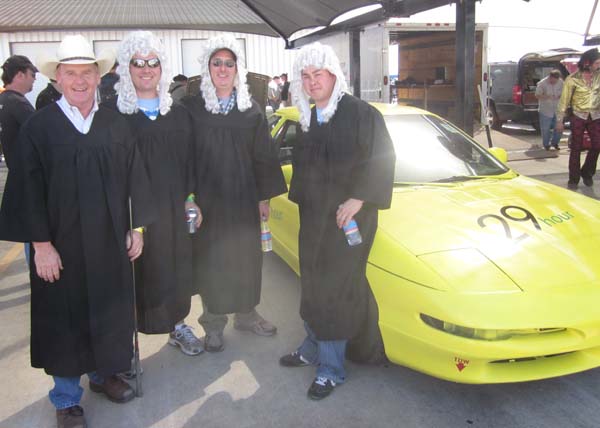 Back when I was a young Orange County performance artist, I never once imagined that someday I'd have a job that resulted in groups of grown men and women imitating me. Being a judge on the 24 Hours of LeMons Supreme Court is such a job. In the photograph above, we see the Ford Probe of Simulated Racing done up in a "29 Hours of LeMons" theme (apparently the number 24 was already taken), with the team dressed as LeMons Supreme Court judges.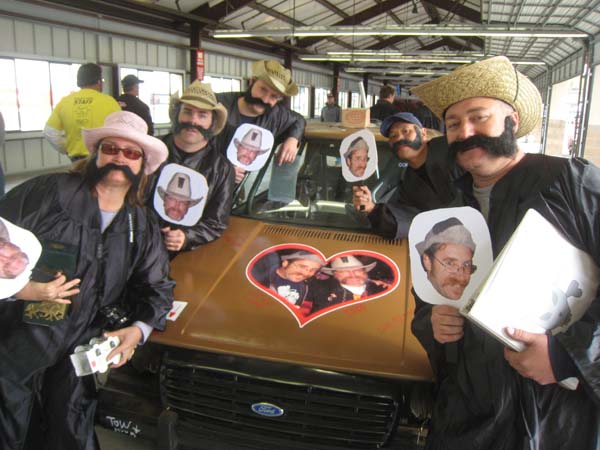 Back at the 2010 Sears Pointless race, this VW Golf team went with a "Judge Love" theme, with facial hair influenced by the chops sported by me and Judge Jonny. Disturbing!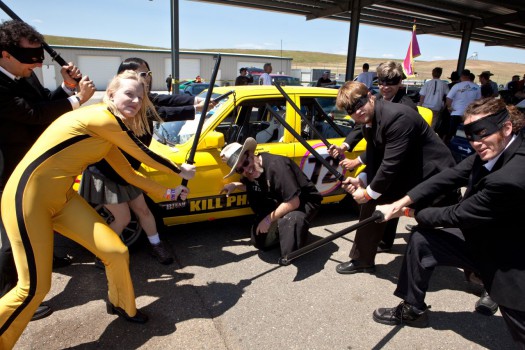 The B-Team went with a "Kill Phil" theme, in honor of my not-so-secret real given name. So far I'm still alive. Meanwhile, there's some bunch in South Carolina preparing a "Phil My Ass" theme for their wretched Accord "race car." I can't wait!