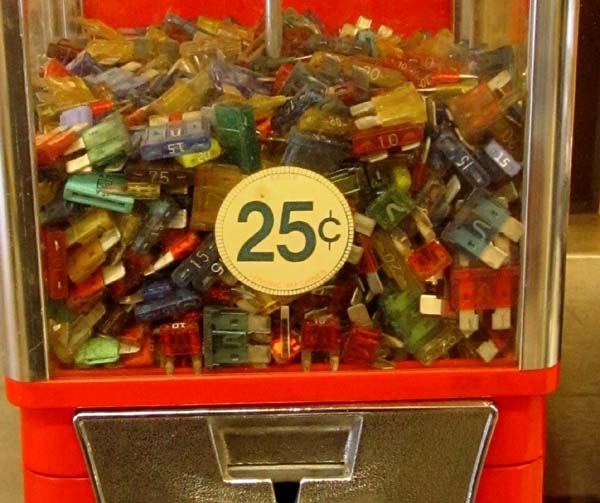 Just in case a shopper forgets to stuff his pockets with fuses, this junkyard provides a convenient shopping solution!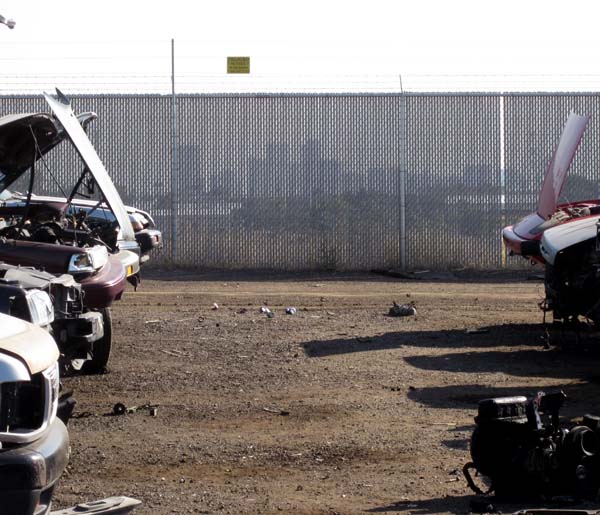 I moved to Denver from California a few months ago, but only now have I had a chance to check out the scene at the local self-service junkyards. This one is located atop a giant garbage landfill, with a nice view of downtown.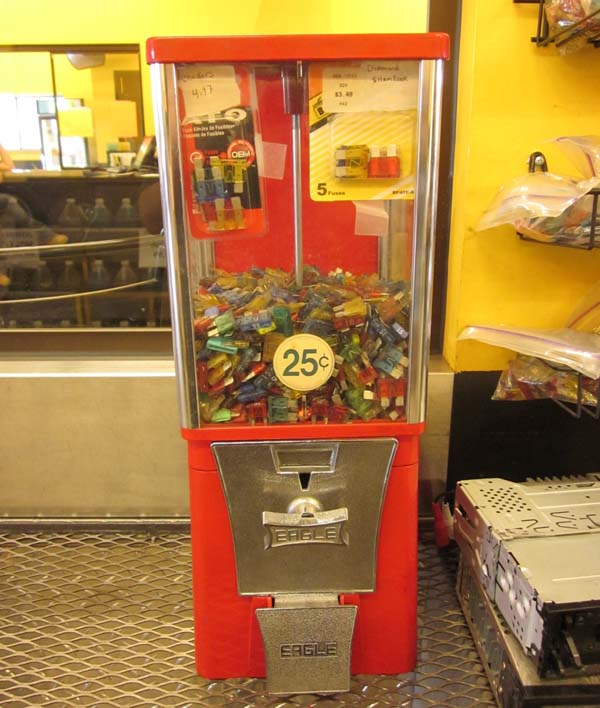 I found some interesting stuff to photograph there, so check in later for more Down On The Junkyard action.