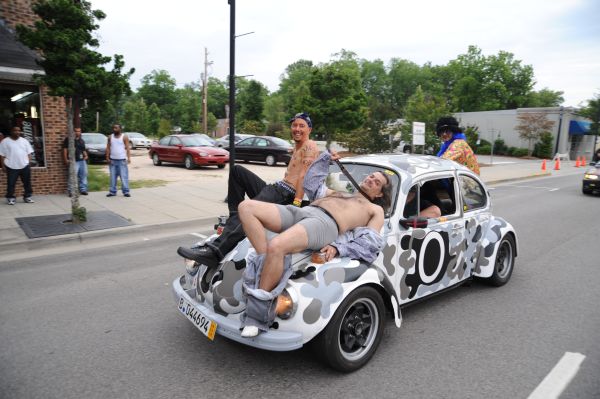 When you bring a Super Beetle to a 24 Hours of LeMons race, you really don't need a good theme; in such a case, the car itself is theme enough. That didn't stop Cold Source Racing at the 'Shine Country Classic last weekend.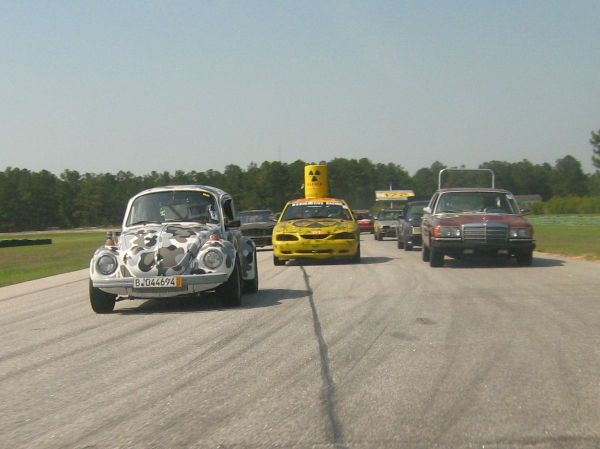 Having owned a Super Beetle and a couple of regular Beetles, I can say from experience that the Super is even more terrible than the extremely terrible non-Super. Cold Source Racing has taken advantage of the "it's a freakin' Beetle, who cares?" attitude we exhibit during BS inspections and no doubt cheated the car up a bit, which means its best lap time was 1:09 instead of the 1:25 you'd expect (the top cars were all in the 1:01-1:04 range. Reliability wasn't so good, as you might expect, and so the Super Beetle only managed 230 laps and 52nd place (out of 68 entries).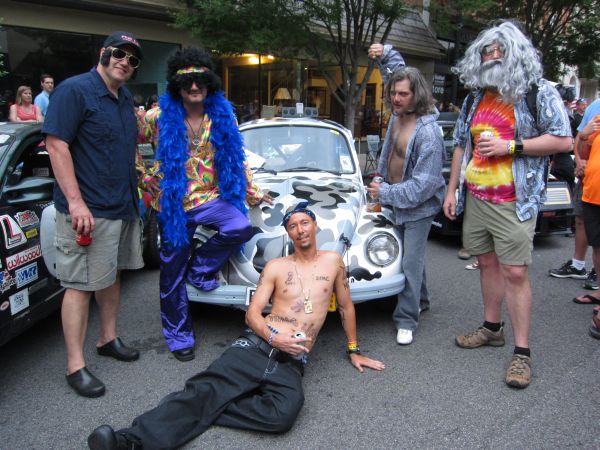 We love air-cooled VWs in LeMons, but we love sick-n-twisted themes even better. Cold Source went for the "Dead Rock Stars" look this time out. In the photo above, left to right: Elvis, Jimi Hendrix, Tupac, Michael Hutchence, Jerry Garcia.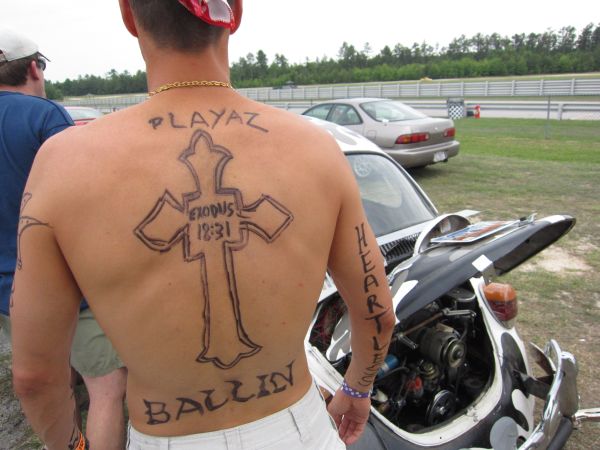 You've got to admire anyone who's willing to go around all weekend covered with horrible Sharpie-inflicted tattoos.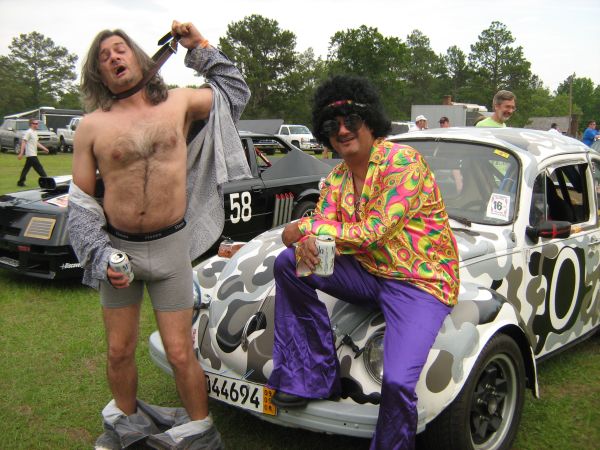 "Hutchence" was especially disturbing. No idea what the townspeople of Camden, South Carolina, thought of the spectacle of this dude choking himself and grabbing his junk during the parade down Broad Street, but the cops told him he had to omit the junk-grabbing part.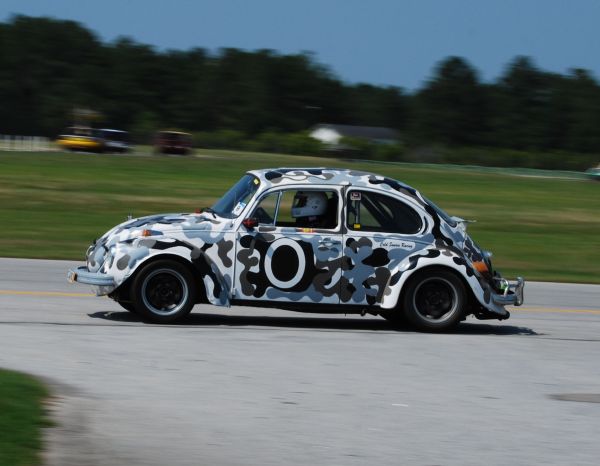 I'm not sure what failed on the Super Beetle this time around, but the upshot was that we didn't see much of the car during the Sunday session. Remember, air-cooled VWs have won the Index of Effluency on three occasions: a '69 Beetle, a Karmann Ghia, and a Type 3 Fastback.


Click Here For 'Shine Country Classic Über Gallery