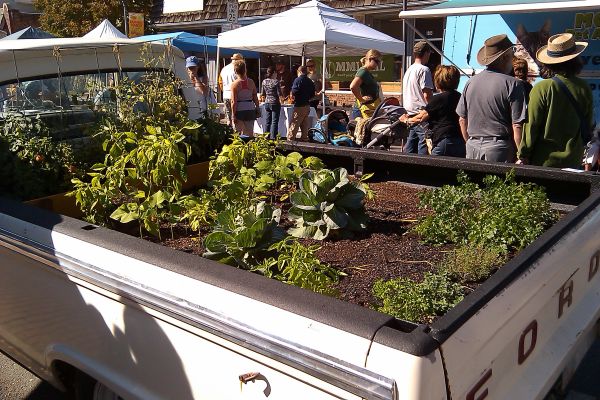 Yes, this is a 1966 Ford F250 with a vegetable garden in the bed.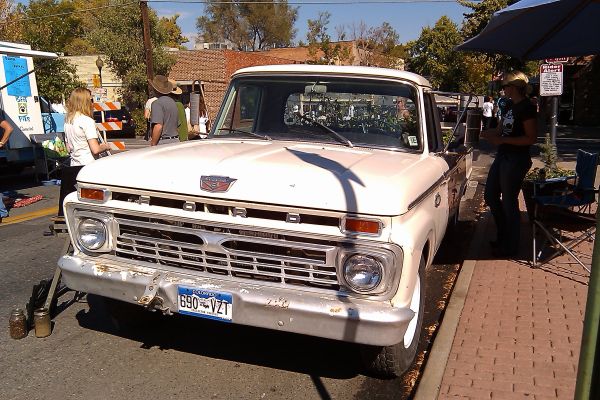 I was down at the Old South Pearl Street Farmer's Market when I spied this nice vintage truck (I suppose calling it "vintage" means I'm vintage as well, since I was born in the same year as this Ford) parked among the vendors.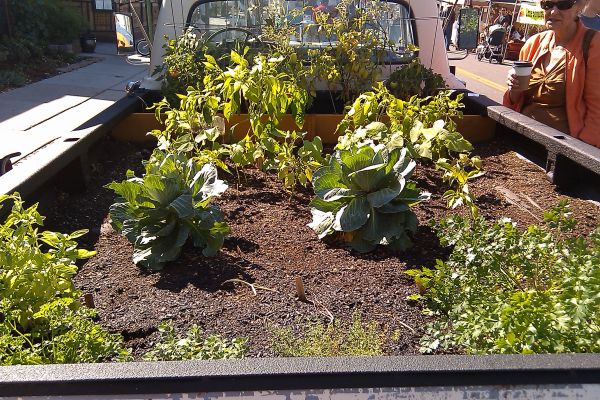 At first glance, I'd assumed that the plants in the bed were in containers. On closer examination, it turned out that the bed had been filled with 1,000 pounds of dirt and used as a mobile planter.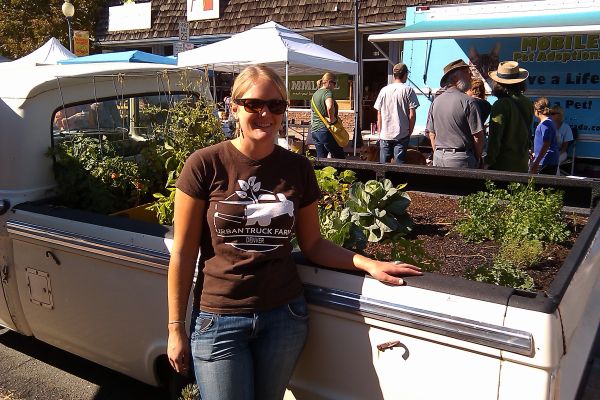 This, then, is the Denver Urban Truck Farm, a project done by a couple of grad students in the University of Colorado Denver's Landscape Architecture program. Advantages of the Truck Farm: ability to move farm to get better sunlight, ability to outrun insect pests. Disadvantages: hauling a half-ton of dirt at all times, rust in bed.
Complete Gallery