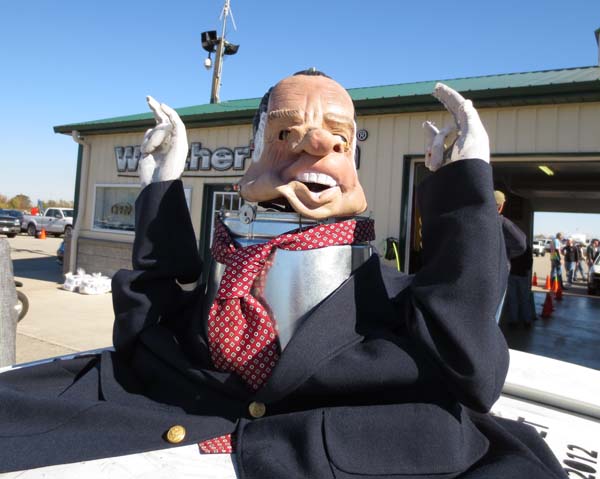 For the American Irony 24 Hours of LeMons last weekend, Team Resignation finally paid heed to my requests that they convert the Richard Nixon likeness on the roof of their Ford Escort into an animatronic Nixon Robot (as depicted in my novel). The mechanism was a bit crude, but it gave their Nixon a certain clanking appeal that Disney would be wise to emulate for the robots in their "It's a Small World" ride.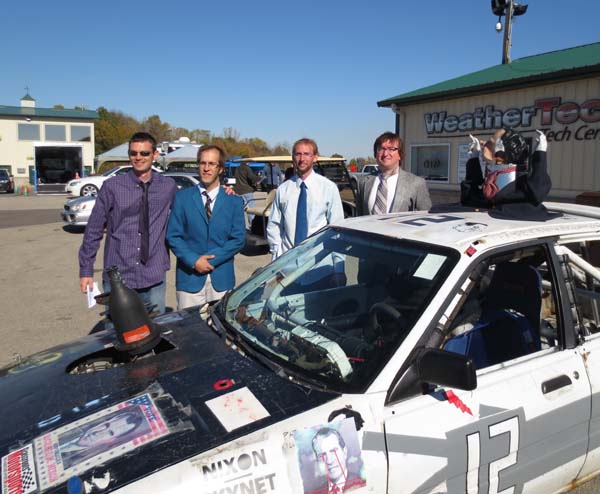 Look at those wholesome Nixon Youth activists, standing proud by their leader!
"I have never profited from public service. I have
earned
every cent."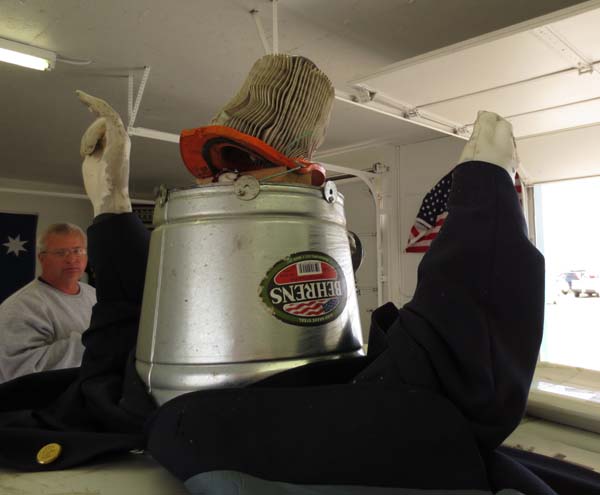 Sadly, Team Resignation didn't do a good enough job attaching Nixon's face to his skull (an air filter), and it blew off on the track.