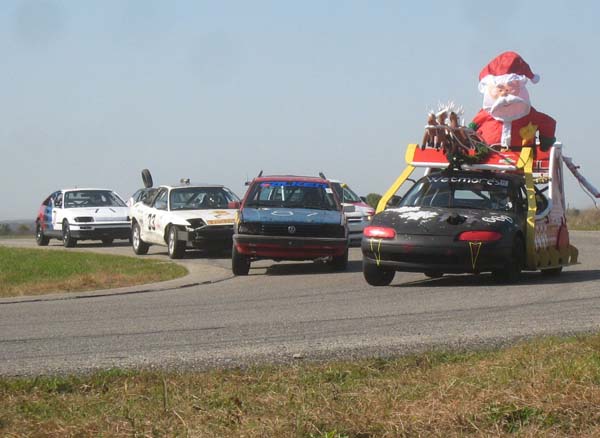 Here's our very first second three-time People's Choice winner!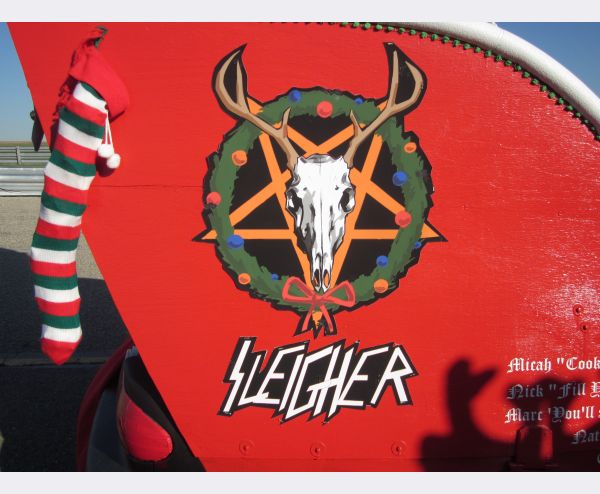 Their Supra DeLorean won Org Choice at the '07 Flat Rock race, and then they won it again (along with the People's Curse) at the '08 Toledo race. Today, the Sleigher Mazda MX-6, whose hellish Christmas decor stayed firmly attached (mostly) at race speeds for a full weekend, annihilated the Organizer's Choice competition.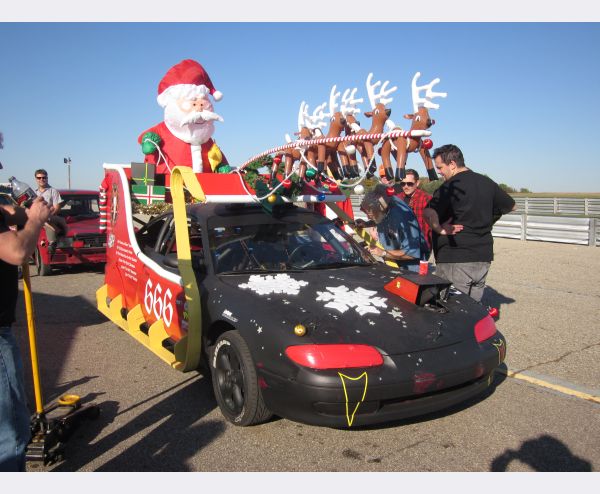 When you build such a race car, where do you test it prior to the race? City streets, of course! Congratulations, team Sleigher!