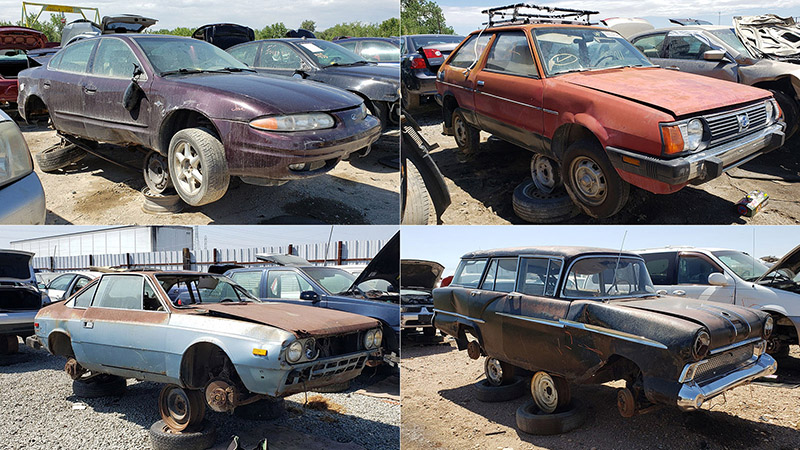 Every year, I do 52 Junkyard Finds for The Truth About Cars, 52 Junkyard Treasures for Autoweek, and 104 Junkyard Gems for Autoblog, and you'll find links to all 1,800+ of those posts at the Junkyard Home of the Murilee Martin Lifestyle Brand™. Out of those 208 junkyard vehicles that I documented last year, I have chosen the ten that I liked the best. Four from GM, two from Toyota, two from Ford, and one apiece from Lancia and Subaru, all in chronological model-year order. Enjoy!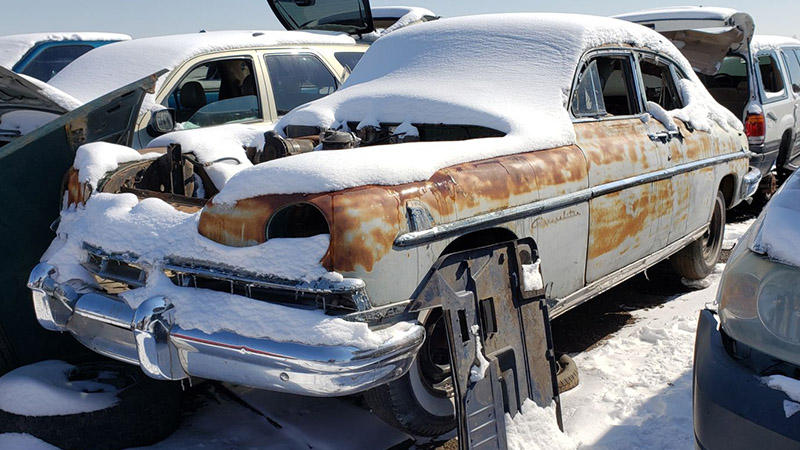 It's still not too difficult to find cars from the 1940s and 1950s in the Colorado yards near my home, but those with intact
flathead Ford V8 engines
are very tough to find. In fact, since I started documenting interesting junkyard machinery back in 2007, I'd seen just
this '49 Ford sedan
and
this '52 Mercury Custom
prior to
the luxurious '51 Cosmopolitan
I found in Denver last winter.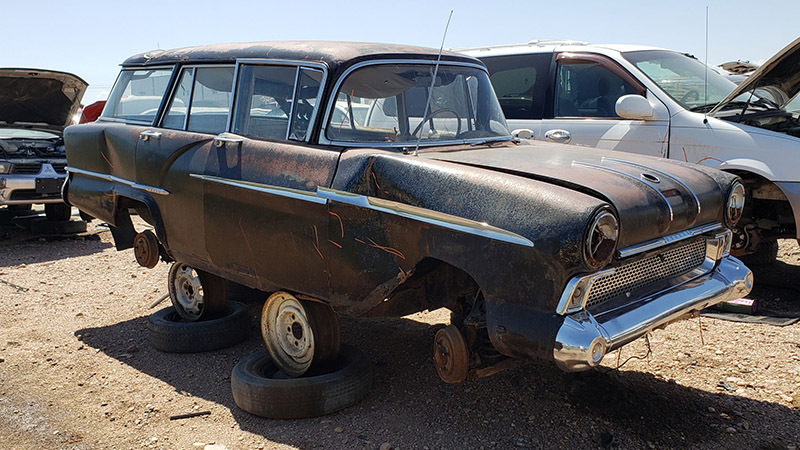 Believe it or not, GM actually sold Vauxhall Victors in North America for a few years in the late 1950s and early 1960s, when they competed with
the Hillman Husky
for a handful of potential buyers. I managed to find
this hanta-tastic '58 Victor wagon
over the summer, on a 101°F day at a yard halfway between Denver and Cheyenne.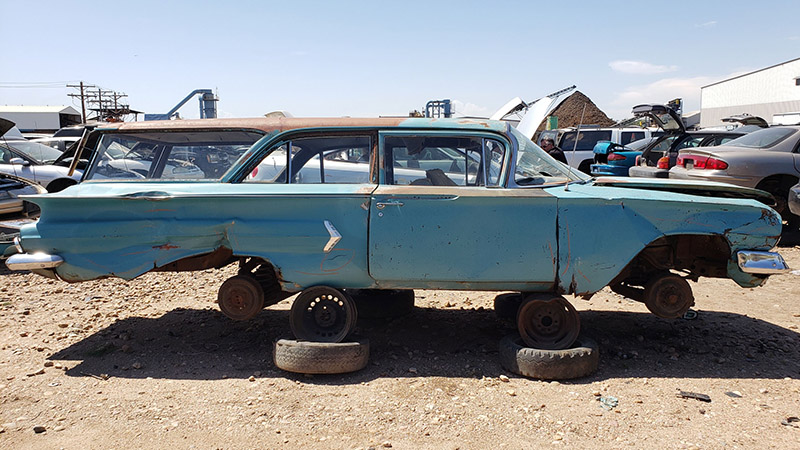 Just a couple of rows away from the Vauxhall, I found
this '60 Chevy Biscayne two-door wagon that same broiling day
. Two-door Detroit wagons of the 1950s and 1960s are supposed to be incredibly valuable these days, but… well, there it was.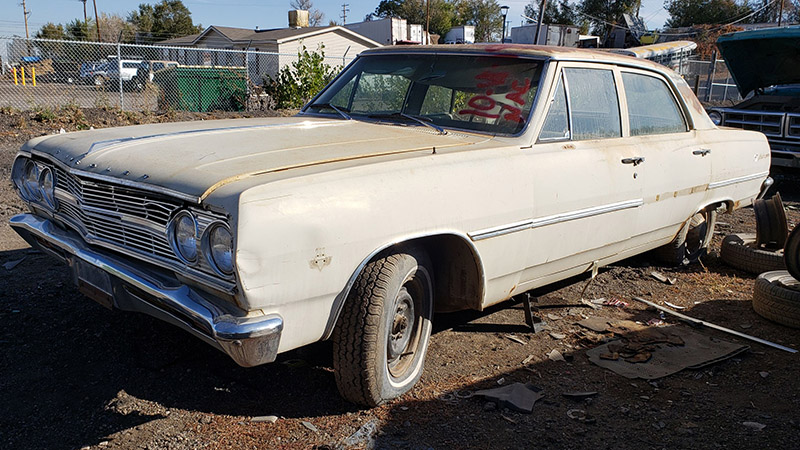 You'd think that a first-generation Chevelle with a factory V8 and little rust would have been spared a junkyard fate, but nobody seems to like old Detroit sedans.
This '65 Malibu
hasn't even had many parts pulled from it.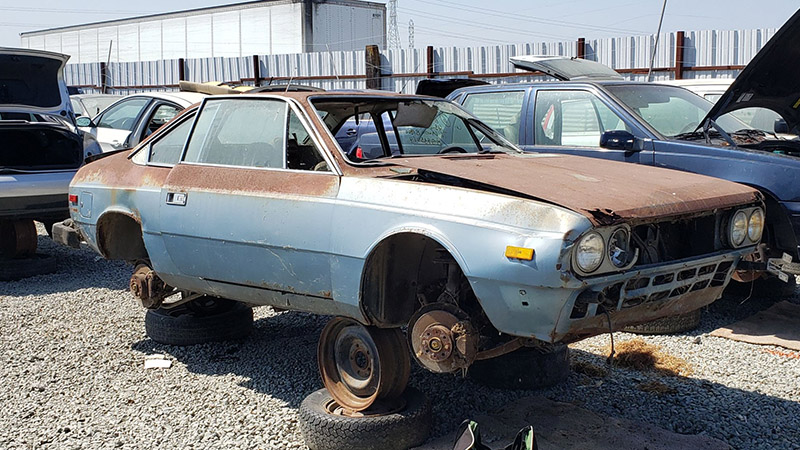 Here's
the first junkyard Lancia
I've seen since, I dunno, the early 2000s. Being in California didn't stop it from getting catastrophically rusty.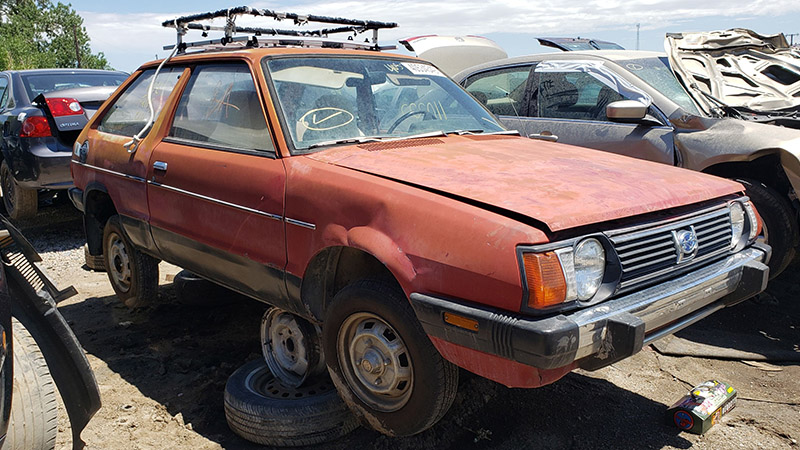 Living in Denver, I have no problem finding
Subaru after Subaru after Subaru in junkyards
, but
this super-cheap-spec '80 4WD hatch
(from the era in which this car was called, simply, "The Subaru") in great original condition really caught my eye. The owner's manual was still in the glovebox; I sent it to Subaru USA headquarters, where they plan to put it on display.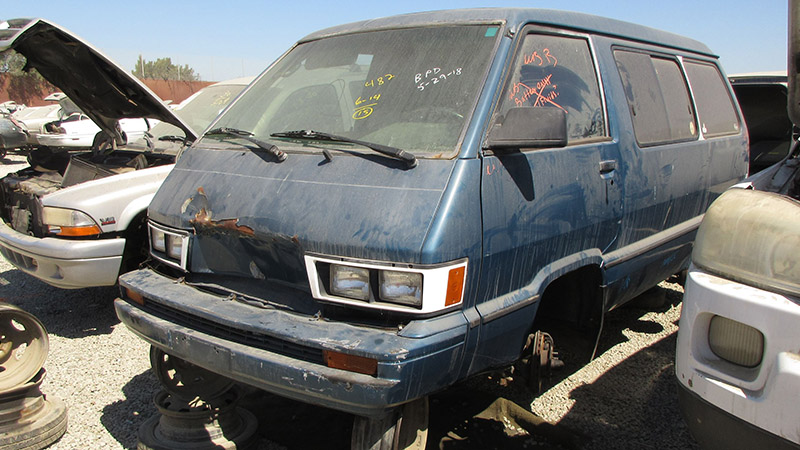 Examples of the
Toyota TownAce van
(known here as The Toyota Van) still show up regularly in the big U-Wrench yards in California, but
this one
turned out to have been the star of a bunch of high-production-value music videos for a now-defunct Santa Cruz band known as The Rellies.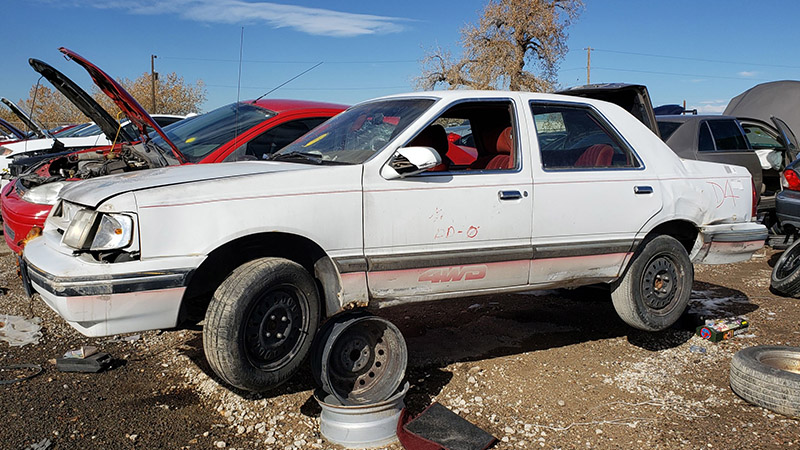 I got pretty excited when I managed to find two
Ford Tempo AWDs in junkyards
during the last few years, but I figured I'd
never
run across the Mercury Topaz version. Amazingly,
this engine-fire-victim '87 Topaz AWD
appeared in a yard near Denver during the fall, and I photographed it. I'll bet there are more street-driven Plymouth Superbirds out there than there are Topaz AWDs still extant.

Here's a find that appealed to my inner car nerd: one of the very few Tercel 4WD wagons sold for the 1988 model year (sales overlapped with those of the true-AWD Corolla All-Trac for a month or two), and it had better than 400,000 miles on the clock!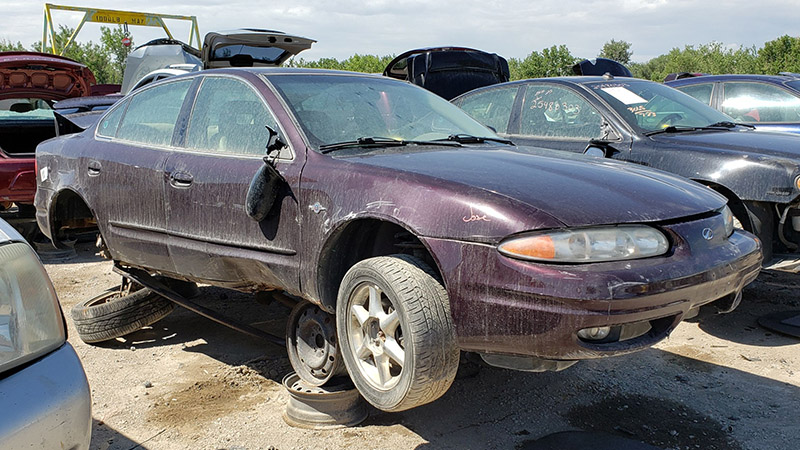 When The General gave the Oldsmobile brand the axe, he allowed the Olds Division to make 500 apiece final-model-year Intrigues, Auroras, Bravadas, Silhouettes, and Aleros, calling them
the Final 500 Edition vehicles
. All were in Dark Metallic Cherry paint, and the
very last
Oldsmobiles built were 2004 Aleros. I've been searching for a Final 500 Oldsmobile for years now, and this Alero finally washed up in a Colorado yard in August. Yes, I bought the Final 500 badges.