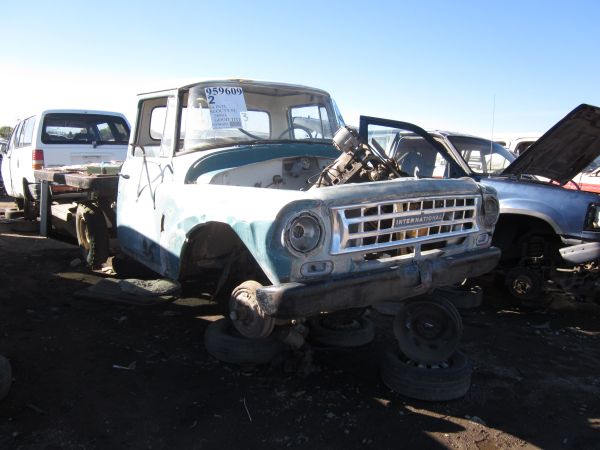 The junkyard near my house has quite a few machines that we'd all prefer to see surviving on the street. For example, this 46-year-old IHC flatbed.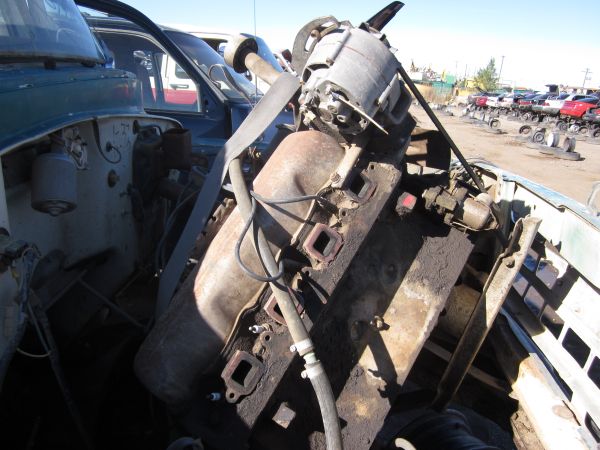 Looks like someone wanted the transmission but didn't much care for the 266- or 304-cube V8.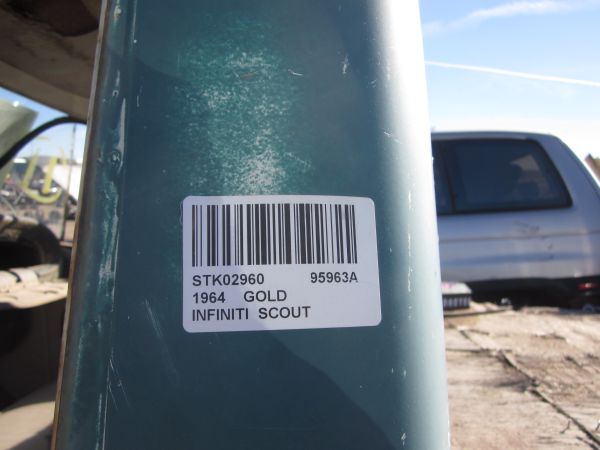 The junkyard's tracking system believes this is a gold Infiniti Scout. If only such a vehicle existed!