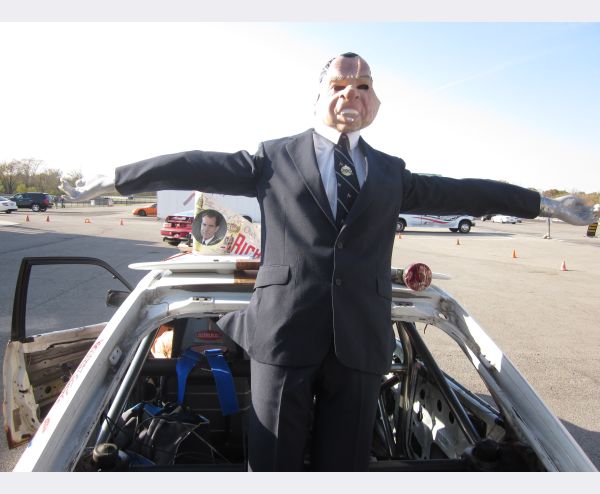 Anyone who knows me knows that I'm obsessed with Richard Nixon, so here's a 24 Hours of LeMons team that made a good first impression on the LeMons Supreme Court.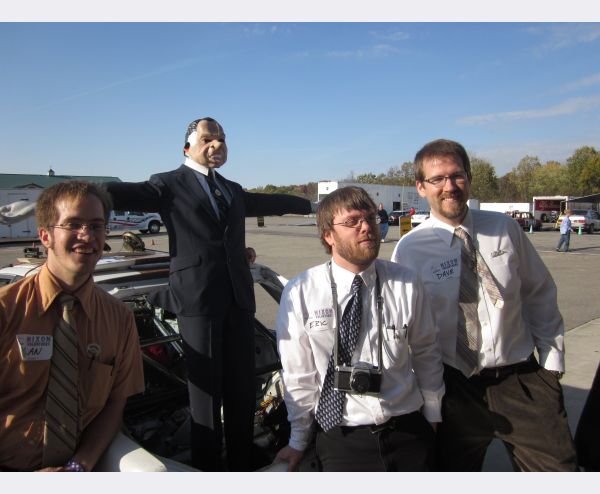 Not only did they have The Trickster standing up in the hatch of… well, I didn't even pay attention to the type of car, which may well have been a Mitsubishi Evo. Not only the Nixon in the back, but the team members dressed as Nixon Youth, circa 1972.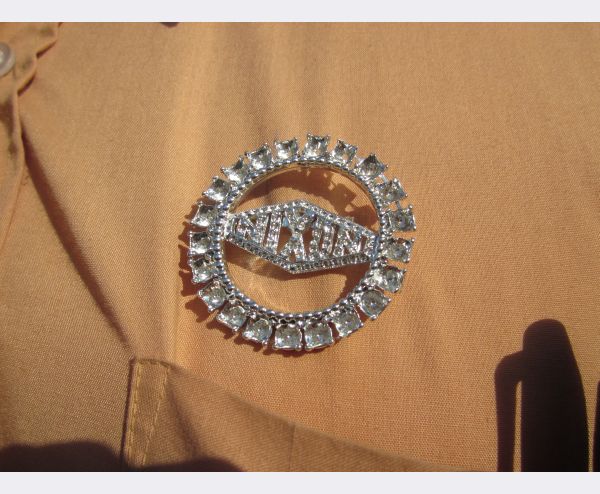 Blinged-out Nixon pins!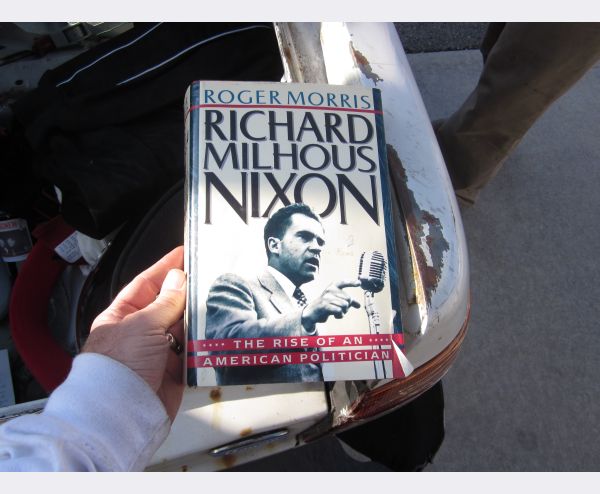 As a bribe, we got a copy of the classic Morris bio…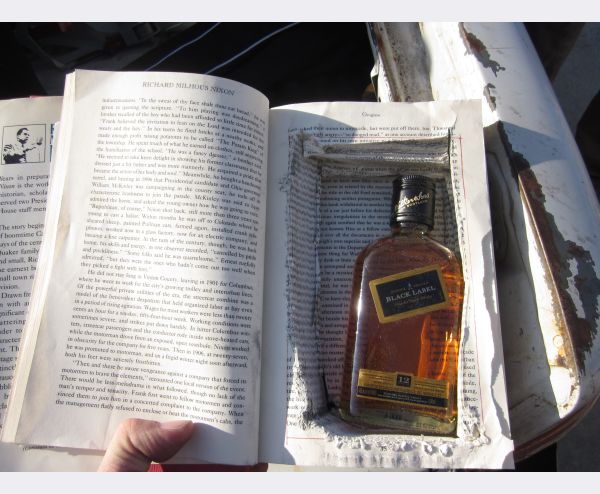 …with a surprise inside…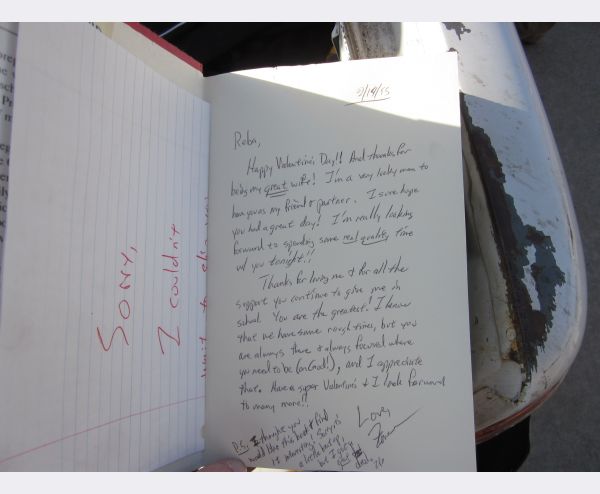 …and a crazy inscription from a previous owner, who gave a Nixon biography as a Valentine's gift to his wife.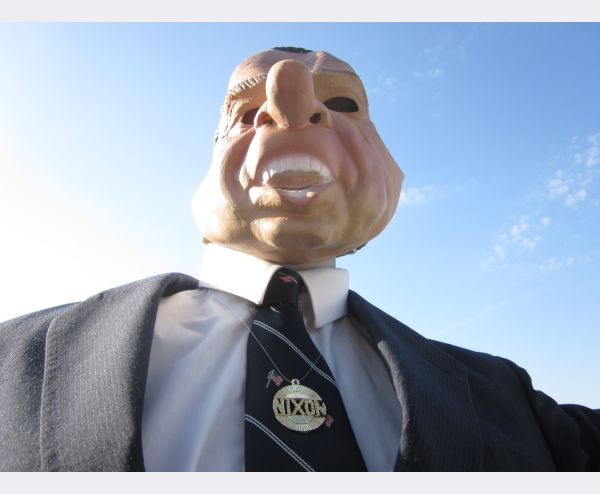 Good job, Team Resignation!