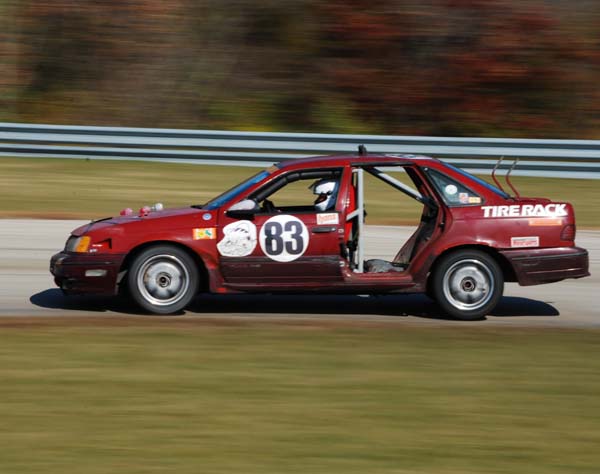 As LeMons fans already know, the battle for the '2010 season points championship has come down to Calfornia's Eyesore Racing and Texas' Red Rocket Ratnest Revival. On Saturday, the Ratnests' SHO suffered a major mechanical setback and appeared to have no chance at the top-10 finish needed to get those all-important points.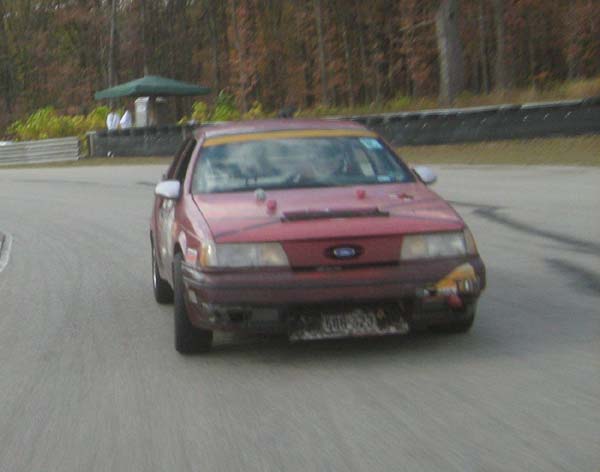 When the Ratnests' wheel bearing let go on Saturday afternoon, the team lost a couple of precious hours dealing with the fix. Sure, they'd get the 3 regional-standings points for starting the race, but that wouldn't help them in the national standings— and those are the standings that matter if your team wants the free trip to France. Dry weather for most of Sunday gave the SHO pilots the opportunity they needed to fight for a position in the top ten of the standings. Them Texas boys was really haulin' the mail, in the words of Judge Sam, with a blistering best lap time of 1:18.323 (second only to— and this has got to be a Timing & Scoring error— the Save The Ta-Tas 3rd-gen Camaro). When the checkered flag waved, the Red Rocket Ratnest Revival SHO had managed to claw its way to ninth place, which means they now have 39 points versus Eyesore's 44.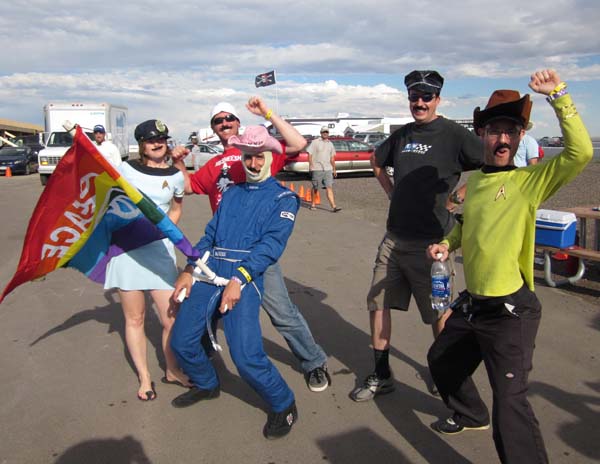 Who the heck do you root for here? The Eyesore folks definitely get LeMons and do everything right… but they drive a Miata! The Ratnest SHO gets daily-driving use and was driven to the track for its two overall wins… but where's the theme? Both teams deserve the prize, but only one gets it. The SHO will be at the New Orleans race and probably the Miami event, while Eyesore will be at Buttonwillow with two cars… and there's talk that we'll have the Ghettocharged Miata at the Fulgencio Batista Celebration Of Free Enterprise And Unfettered Capitalism race. Things are going to get verrrry interesting.