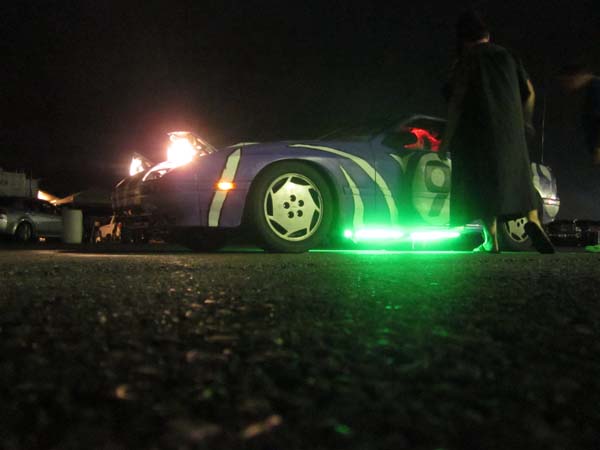 We haven't had a true 24-hours LeMons race since the Lamest Day, thanks to Communist noise regulations at most tracks, but No Problem Raceway is made of sterner stuff.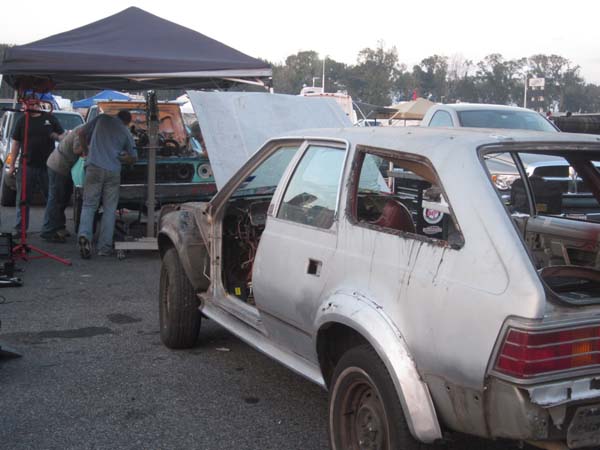 I'm busy punishing miscreants in the Penalty Box, and this cell-phone-tether internet connection sucks, so you won't be seeing much in the way of live updates from me. However, I can fill you in on the high points so far, five hours in:
1. The current leader is the GT$500 Celica, winner of the first No Problem race.
2. The Red Rocket Ratnest Revival Taurus SHO, the only car that had a chance of beating Eyesore for the national points championship, blew its engine a few hours into the race. They're working on obtaining a replacement, but it appears that they can't possibly finish high enough to top Eyesore.
3. The Police Brutality Lincoln Mark VIII ran a 13.50 ET at the drag strip last night, shattering the previous record of 14.6.
4. The Substandard Racing AMC Gremlin hasn't started yet, due to engine woes, but the team has an Eagle engine-donor car.