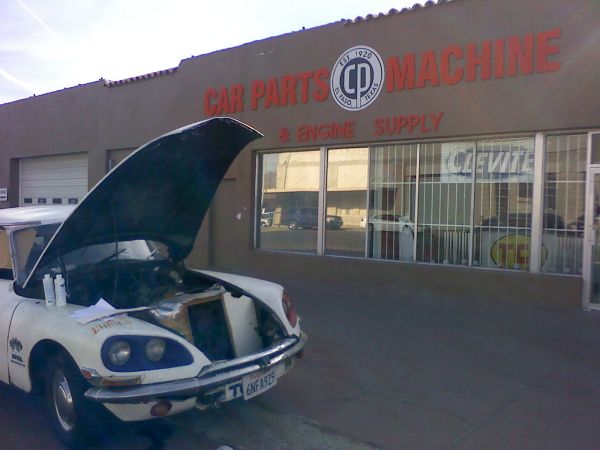 As of last night, Spank's Index of Effluency-winning Citroën DS had covered the 720 miles from San Diego to El Paso but was leaking like a sumbitch from the water pump.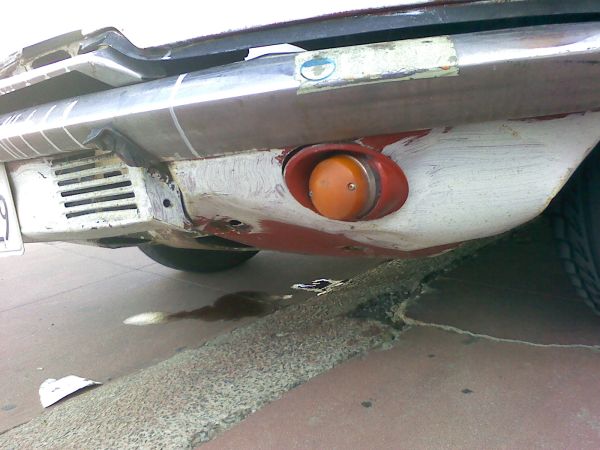 Things didn't look any better this morning. It appears that the Citroën's water pump shaft seal had gone bad. Supposedly the 1930s-vintage engine design in the DS can deal with low water pretty well, but with nearly 2,000 miles to go Spank had to do something about it. In his words, "I swear it's like a LeMons race spread across several states."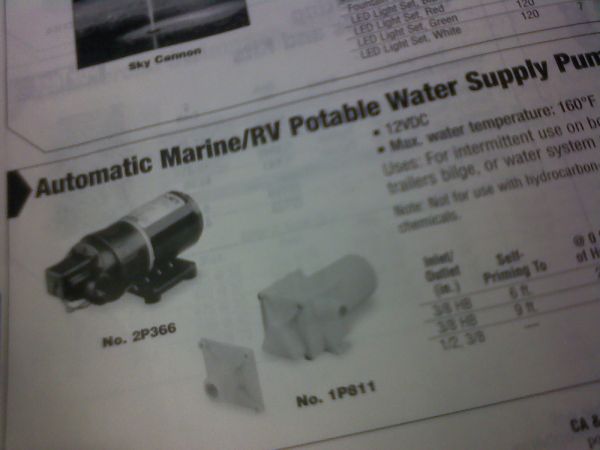 With a bunch of help from Pendejo Racing and a horde of other folks from the LeMons forums, it was determined that there are exactly zero Citroën water pumps in West Texas; a search for an automotive electric water pump in El Paso also turned up zilch. Fortunately, Spank was able to find an RV hot-water pump.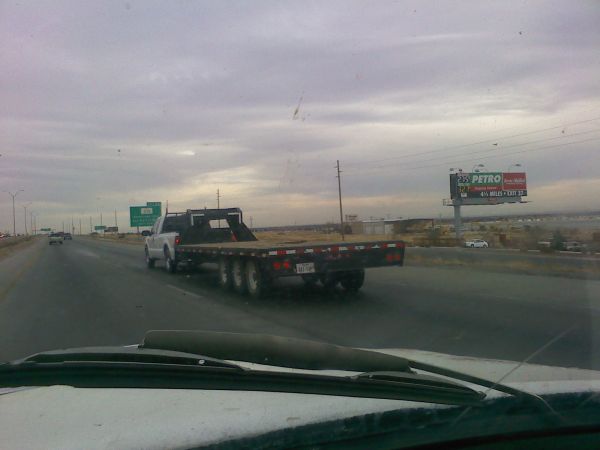 So, after removing the fan belt and blocking the water pump's overflow holes, he got back on I-10: "Still in el paso hoping to be underway shortly. got backup electric pump from harbor freight, fittings from Home Depot,52oz of coffee from Starbucks, rad sealant, jugs of water, Doritos, bananas. Just need a sandwich, a Coke and gas and I'm off hoping to make Houston b4 needing sleep. anyone in houston have a water pump for a Citroen iD 2 pulley no ac version?"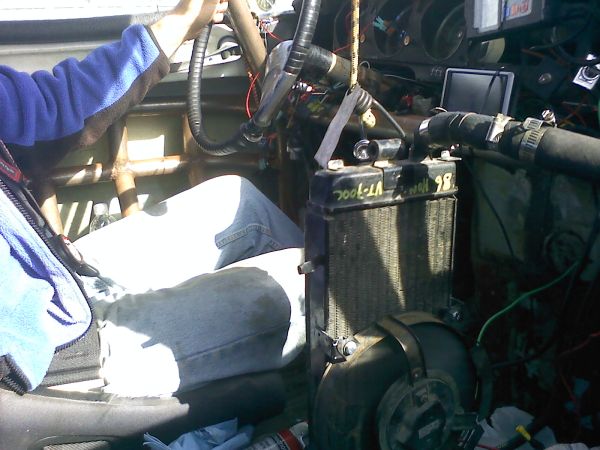 Apparently it's not leaking much water now, but fatigue is setting in. Spank is shooting for San Antonio tonight. Once he hits Houston he'll be in serious LeMons-racer country and should have plenty of help the rest of the way to Florida. Good luck, Spank!


Once he gets to San Antone, will he follow in Ozzy's footsteps and micturate on the Alamo? Perhaps not the wisest move for a man driving a French car with California license plates, but it worked for the Ozz!