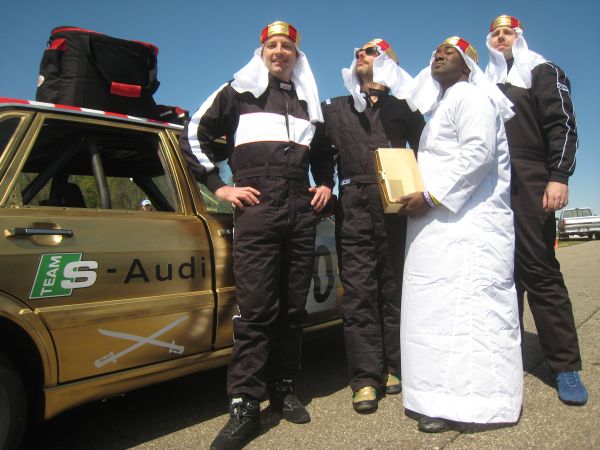 We've seen the 2010 Legends of LeMons medal winners, but so many 24 Hours of LeMons teams stepped it up in the team-costume department last season that I feel compelled to share some of the better ones.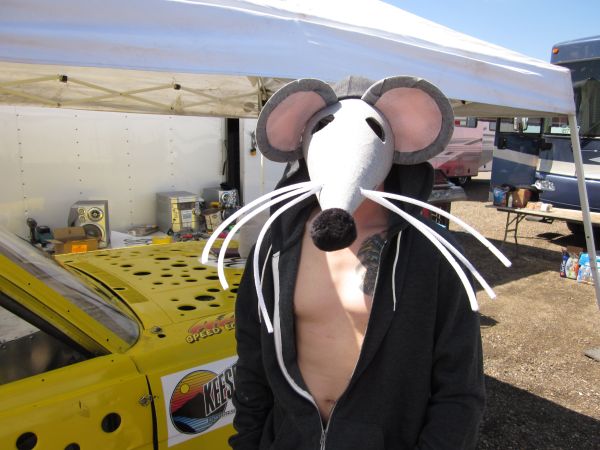 When you race a '66 AMC Marlin, there's really no need to dress up like giant mice. However, Speed Holes Racing wanted to do things right!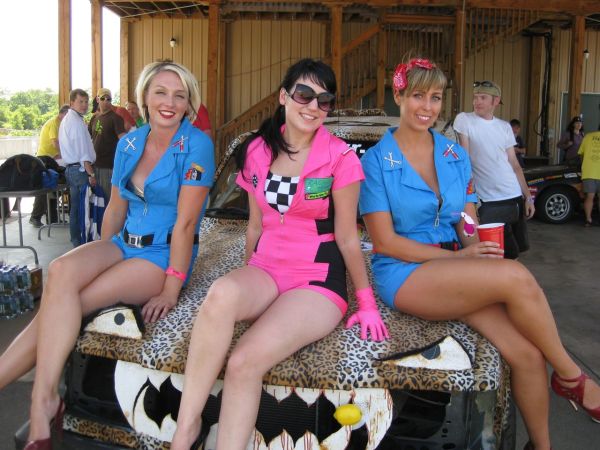 Scantily-clad women are always popular at LeMons races.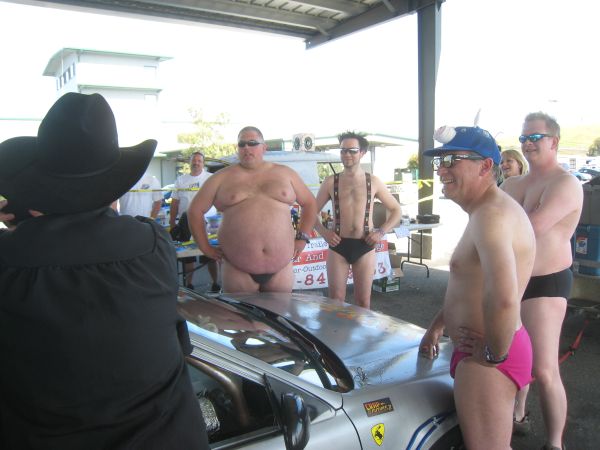 Scantily-clad men, too!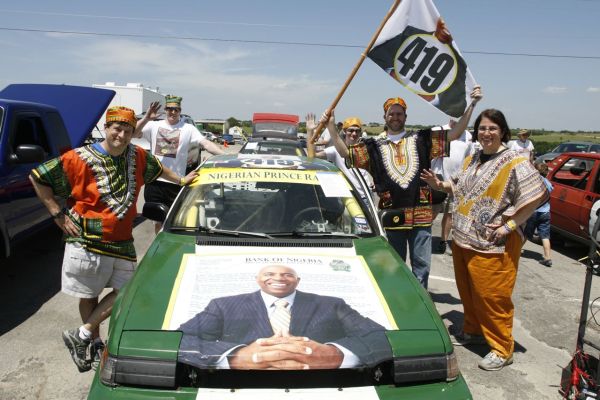 Nigerian 419ers.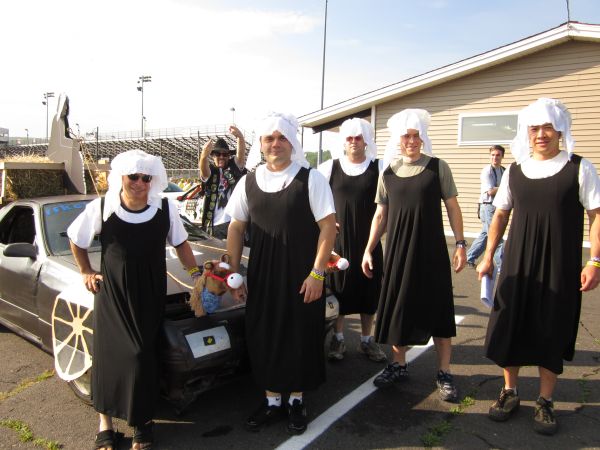 Amish buggy pilots.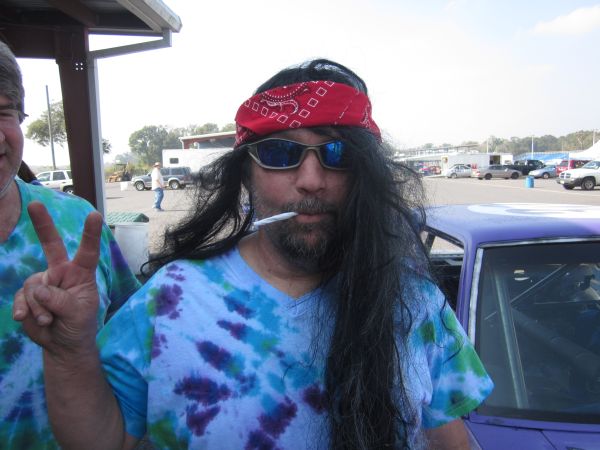 Joint-bogarting hippies.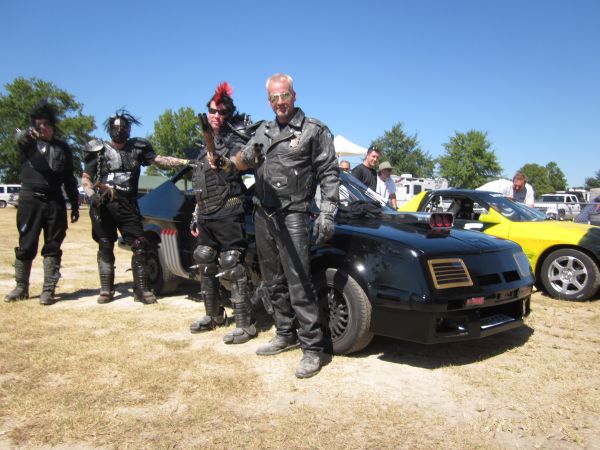 Mad Max.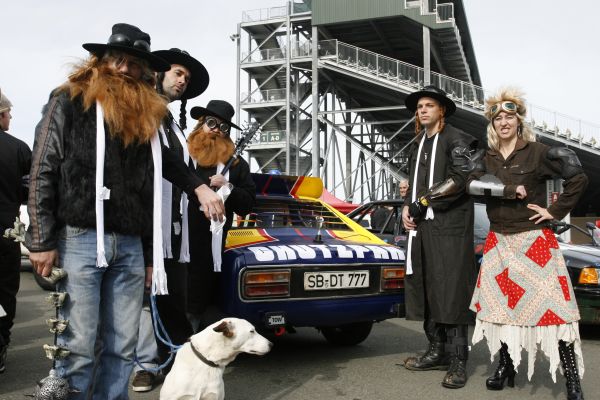 Mad Maxeltov!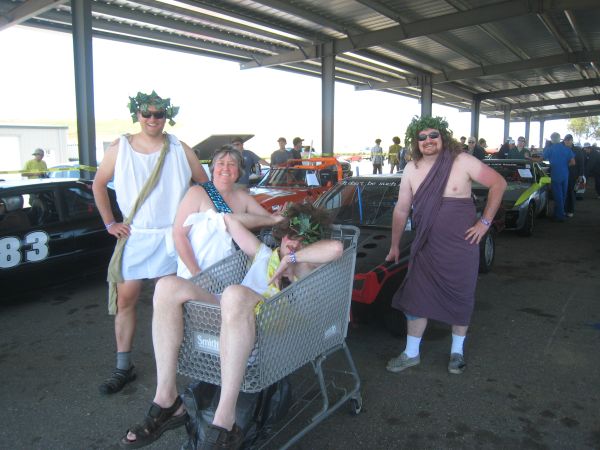 Not sure what's going on here.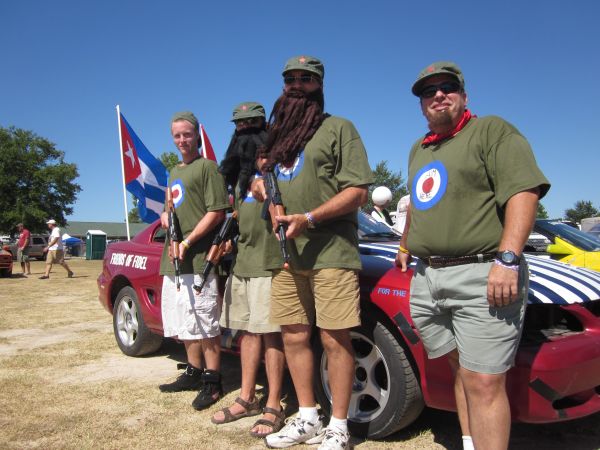 Revolutionaries.

And many more. In fact, more than 100 more!