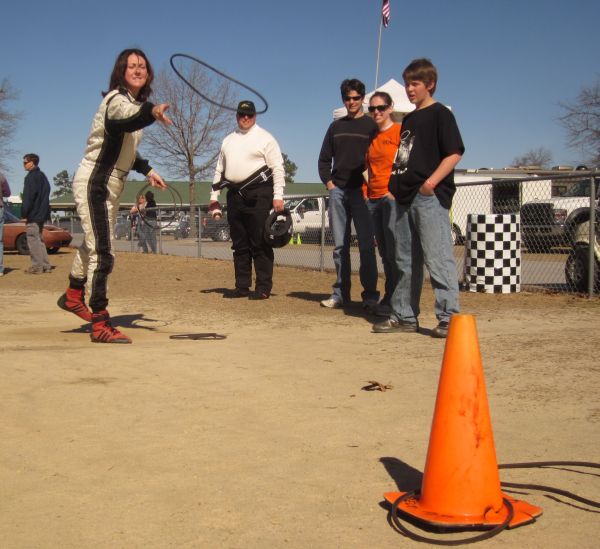 Judge Mike had a hit with the 1990s Detroit Car Metric-SAE Fastener Mix-N-Match penalty, but that wasn't his only contribution to LeMons Penalty Box innovation.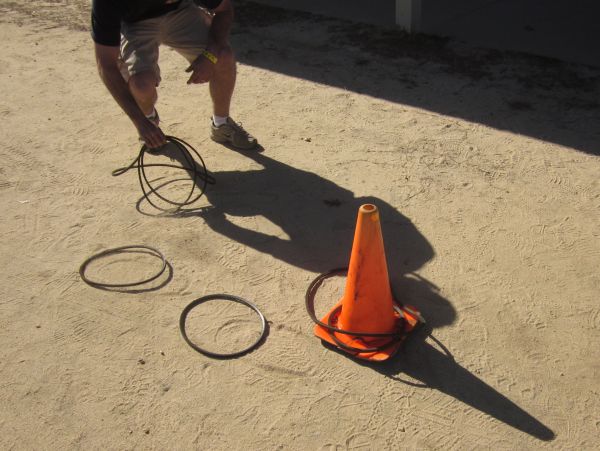 As a Corvair owner, Judge Mike knows all about tossing fan belts. Inspired by the Corvair's tendency to lose its extremely long, around-many-corners fan belt, he brought an orange cone and an assortment of crusty belts to the Penalty Box.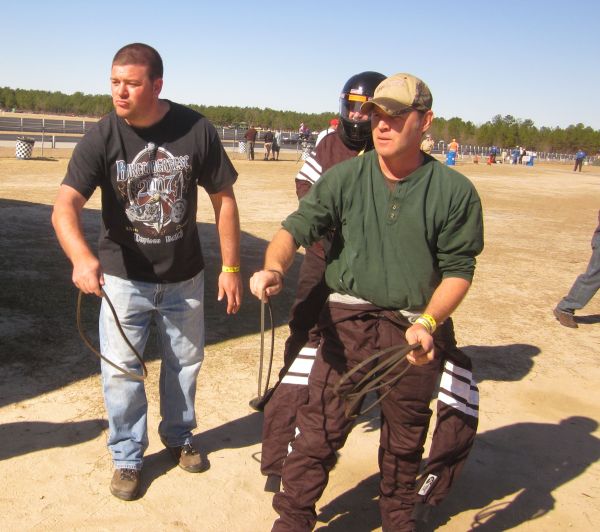 There's a trick, but it would ruin the fun to share it with the world.
The miscreant and his or her team take the stack of belts, stand back 15 feet from the cone, and commence tossing belts. Once all the belts— I believe we had 13 total— are on the cone, the team is free to go race.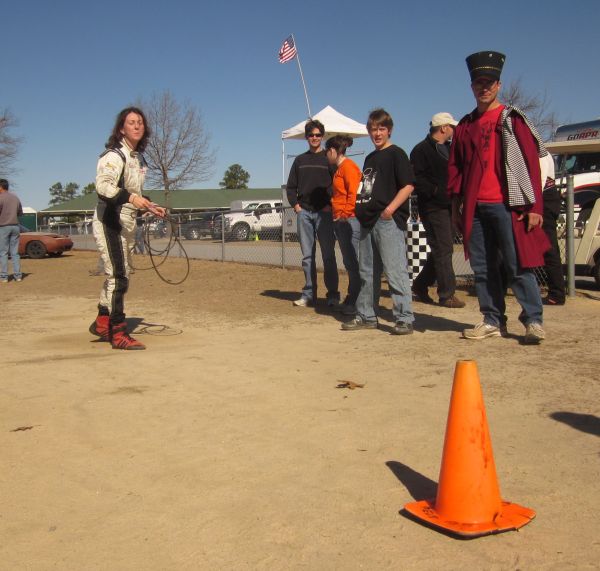 Next time, keep the car on the racing surface!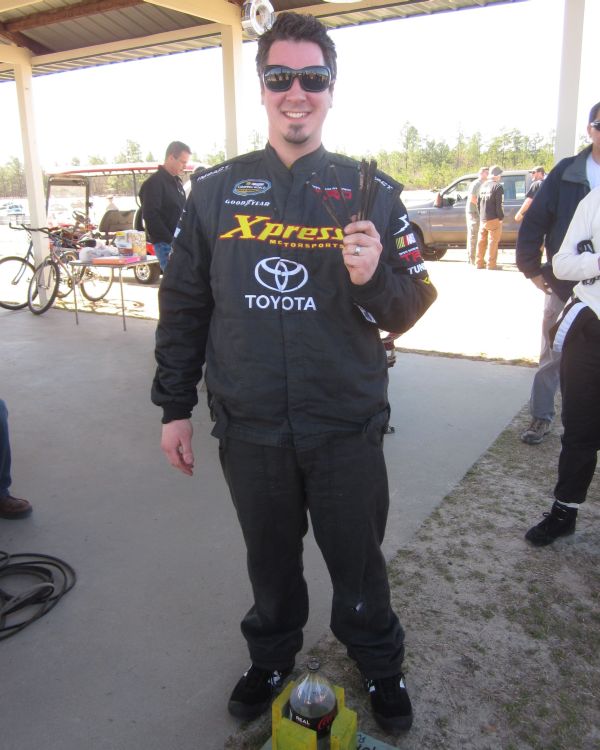 Another game that will no doubt catch on with sunburned, meth-dealing carnies the world over, the Mopar Small-Block Pushrod Drop was even more maddeningly difficult fun than the Corvair Fan Belt Toss.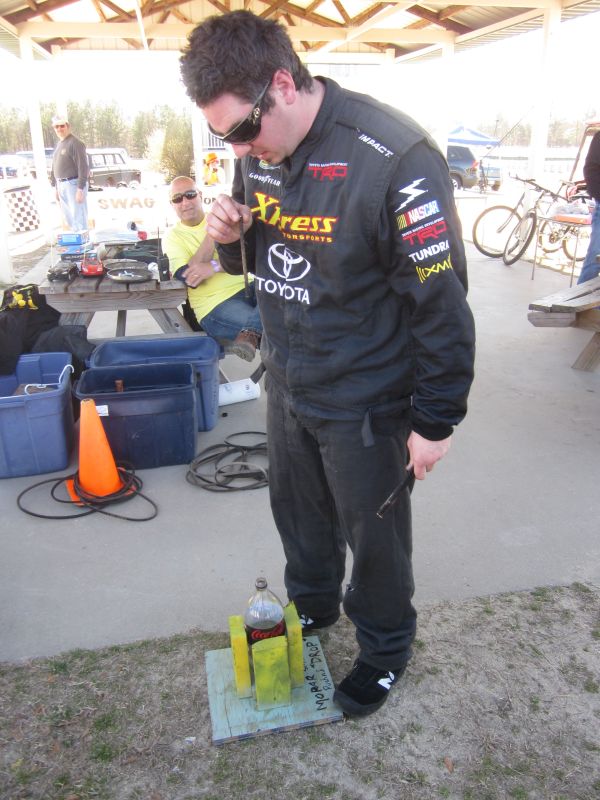 The rules are simple: Take eight pushrods and drop each one down the neck of a 2-liter plastic bottle. Keep trying!