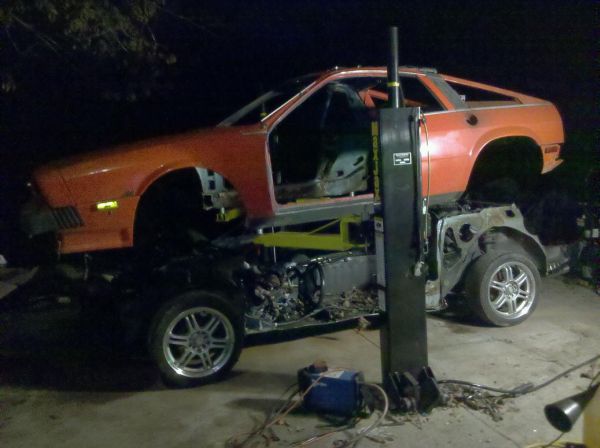 Even though a LeMons team that swaps an MR2 chassis under a Lancia Scorpion doesn't need a theme, I think the members of Team Police Brutality ought to go with their foaming-at-mouth lunacy and wear straitjackets to the Rod Blagojevich Never-Say-Die 500 24 Hours of LeMons.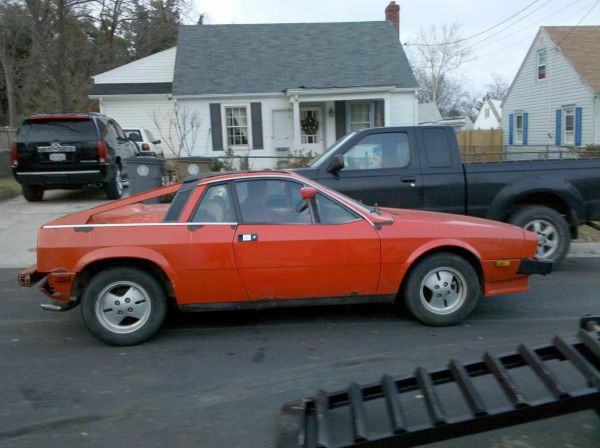 I feel at least partially to blame for this insanity, since I've been ranting about my desire to see a LeMons Lancia Scorpion for a couple of years now (the Renault Fuego Turbo and Buick Reatta are on that list as well).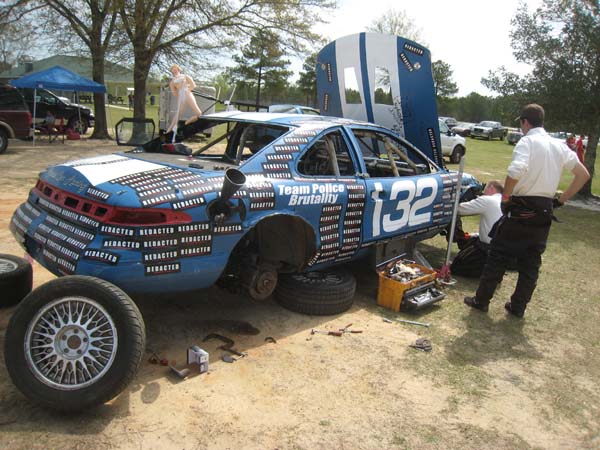 Team captain Speedycop has definitely earned the 24 Hours of LeMons Lifetime Crazyman Award, not only for hitting LeMons races in Connecticut, West Virginia, South Carolina, Michigan, Ohio, and (soon) Illinois, but for the vehicles he chooses to run. First, there was this MN12 Lincoln Mark VIII, which we first saw at the LeMons South Spring 2009 race. It's fast and it's unreliable… but not unreliable enough! We've seen this Lincoln at many races now, and it has set fastest lap of race at least a couple of times.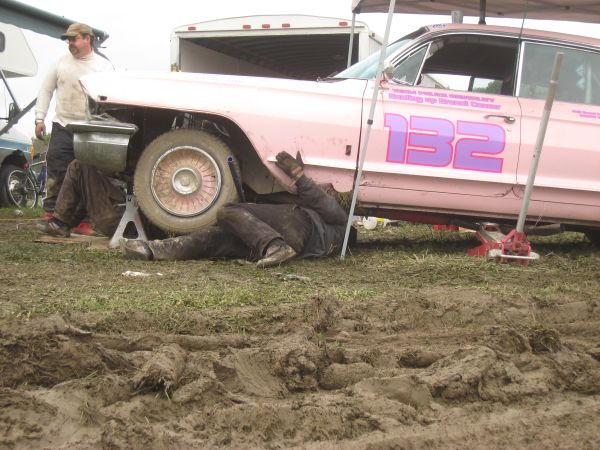 Then, for the Lamest Day '09 race at Nelson Ledges, we saw Police Brutality's first shot at the coveted Index of Effluency: this 1963 Cadillac Fleetwood, which ultimately took home the Organizers' Choice trophy. But, dammit, even though the team had to go without sleep for a week while bashing the Cad into shape and then wrench on it endlessly in the Verdun 1914-style mud, this car was just too easy!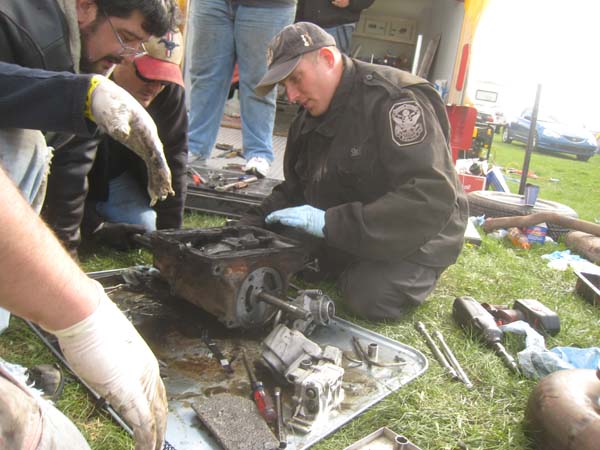 You see, Speedycop is totally spun made of sterner stuff… which is why he bought this extremely rusty 1963 Ford Thunderbird. It was at the Detroit Irony '10 race that we first saw what serious last-second race-car thrashing was all about; the T-Bird showed up with about a month of work left to go and managed to get onto the track for, well, some laps. There were some transmission problems, some engine problems, a massive fire, and no sleep whatsoever for the team. For their efforts, they took home the created-for-the-occasion Epic Failure Repair trophy.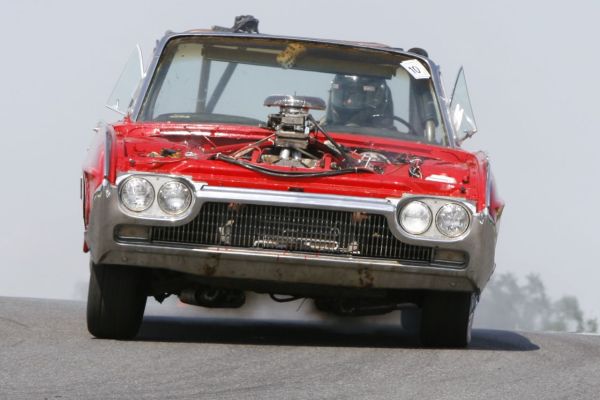 Some would give up and swap the Thunderbird for a Supra or something boring, but not Speedycop! Risking his mental and physical health, not to mention his marriage, he decided that the problem with the car at Detroit Irony was insufficient cylinders! Of course! So, in went a BMW M50 V12 out of a 750iL, along with an ammo-can carburetor conversion and a couple of random six-cylinder distributors? Was it ready in time for the race? No! Did it work? Yes! Well, for (almost) two glorious laps, with the transmission locked in second-gear-only limp mode.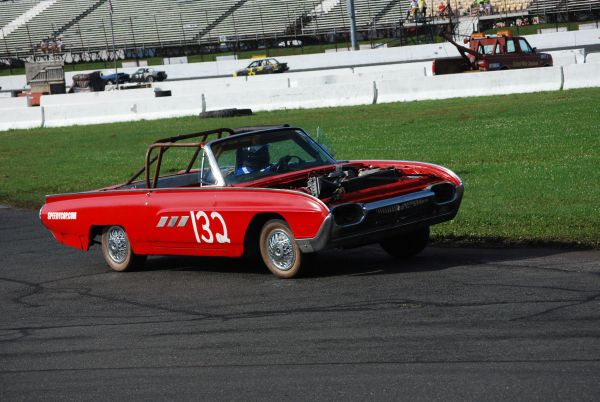 So for the New England '10 race, Speedycop figured, hey, we need reliability here! That's why the diesel I6 out of a BMW 524td went into the car. Naturally, the car wasn't quite ready when the green flag waved, and nobody on the team had slept for about 18 days beforehand, but it all paid off when the car actually held together for most of the weekend… and finally, Police Brutality won the IOE!

The DieselBird turned out to be quite the burnout machine as well!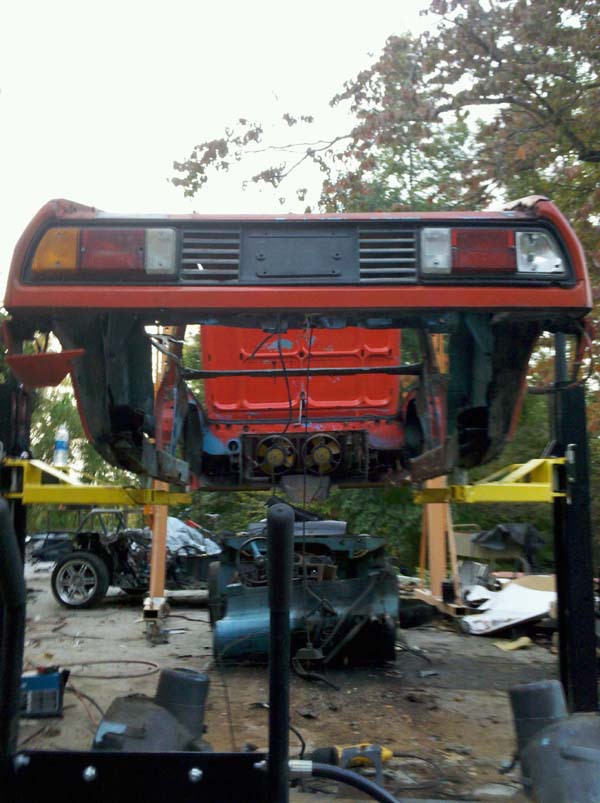 How do you top that? Lancia Scorpion! Chief Perp Lamm heard of the plan and suggested that Speedycop ditch the Lancia engine and go with Toyota MR2 power… which, of course, meant that the entire MR2 chassis would get swapped.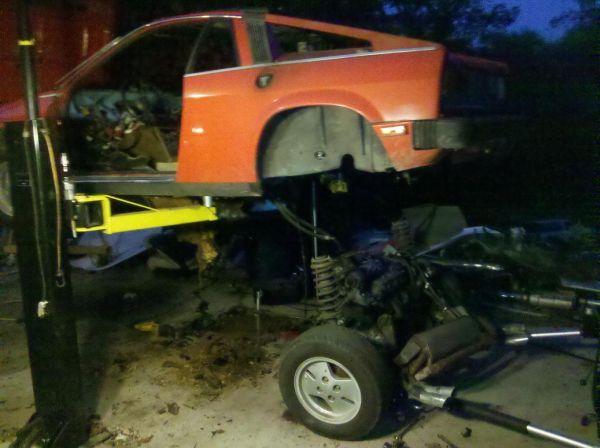 Apparently, the build just started a few days ago, which means it'll be another trademark Police Brutality fabrication-a-thon, no doubt continuing while the car is being trailered 10 billion miles from Maryland to Illinois and then through the night before tech inspection. Did I mention that there's a driver opening on the team?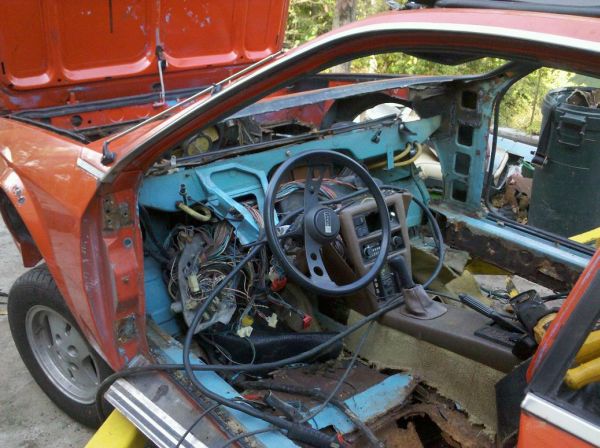 So you guys who whine that an E30 was "the only car we could find" when we sweat you in the BS Inspection: now you know what a real LeMons car looks like!