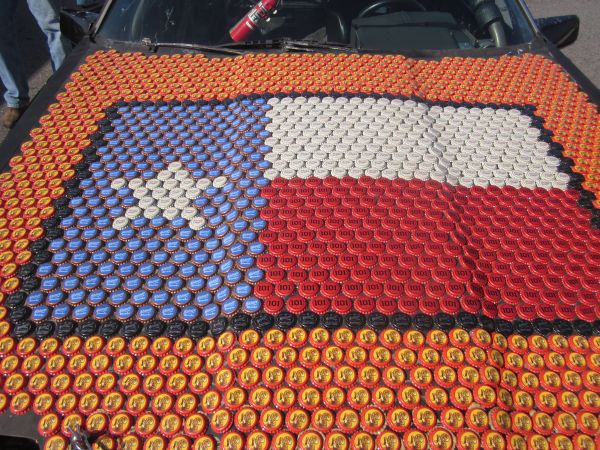 Just about all of us have thought of covering our cars with bottle caps to form a mosaic representing our state flag, but used caps tend to be all bent up. What to do?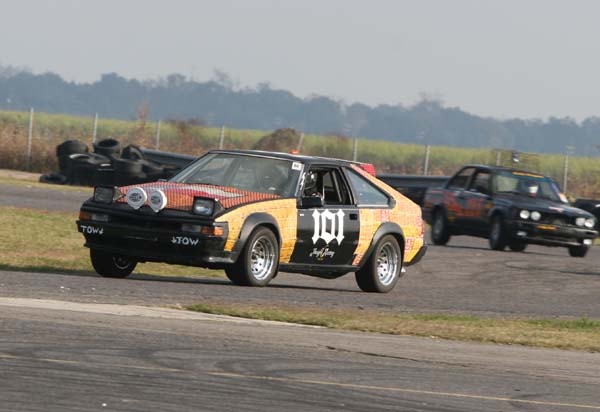 The Straight Six Pack Racing Celica team, which finished 43rd out of 48 at the 2010 Laissez Les Crapheaps Roulez 24 Hours of LeMons figured that their best bet was to invoke Texas patriotism and appeal to the folks at the Spoetzl Brewery Company in Shiner, Texas. I can't imagine how the conversation went, but the end result was a whole bunch of brand-new different-colored Shiner bottle caps for the team.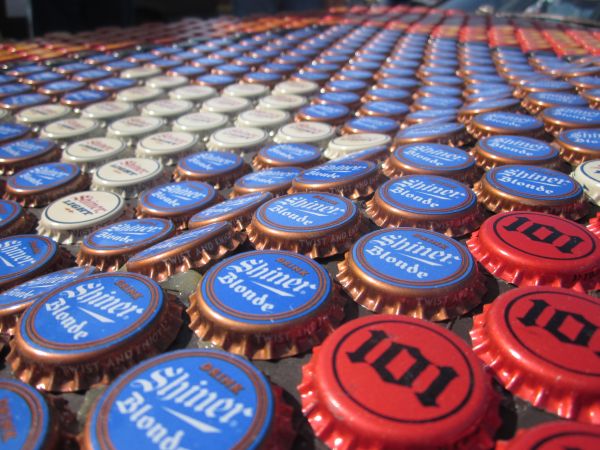 Ten billion hours of glue-gun work later, the Celica looked great!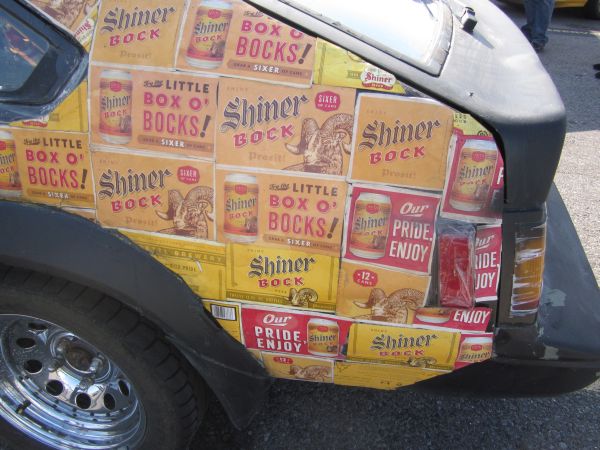 The team also found some vintage Shiner boxes to use on the rear quarters. Sure, they only managed 92 laps, but they're still heroes.