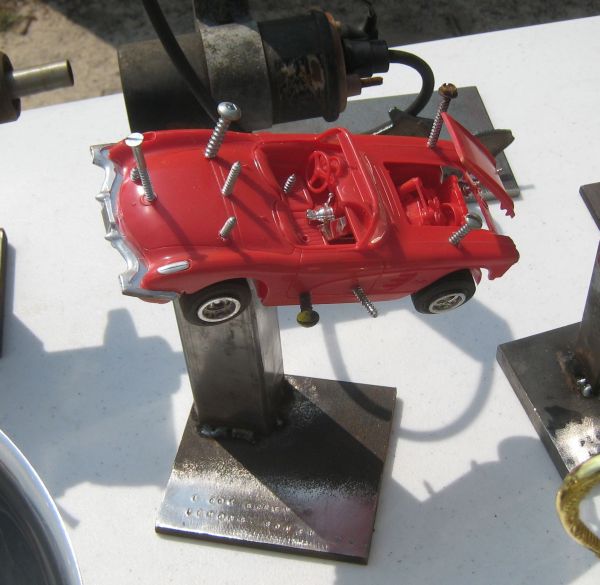 We looked at the history of the 24 Hours of LeMons' Heroic Fix award a while back, and today we're going to honor the winners of the very closely related I Got Screwed trophy. You can win the I Got Screwed by failing in your Heroic Fix efforts, but that's not the only route to the LeMons Screw Job. Sometimes the I Got Screwed goes to a team that seemed to have the win on laps nailed down… right before a connecting rod decided to escape its engine-block prison. Sometimes it goes to a team with an awesome theme that still got blown out of the water for Organizer's Choice when an even more improbably awesome theme showed up. And sometimes it doesn't go to a team but to an individual, when an entire team bails partway through the race ("Screw this, I'm outta here!") but the captain never gives up on a clearly hopeless cause. You may notice quite a bit of overlap between the I Got Screwed winners and 2009/2010 Legends of LeMons Medal winners; winning the IGS is a big step in the direction of Legend of LeMons (LOL) status.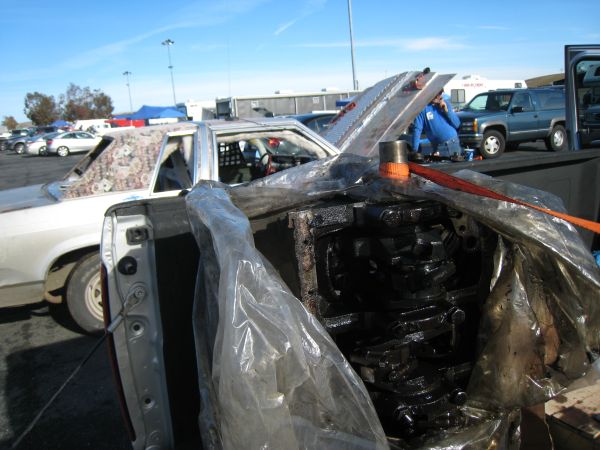 Sin City Lemons, 2007 Arse Freeze-a-Palooza


The very first I Got Screwed award was given out at the 2007 Arse Freeze-a-Palooza race, and it went to the North Las Vegas Barbie-themed Sin City LeMons Ford LTD. The Sin City team blew up an engine, then blew up the replacement engine, then blew the transmission, the rear end, several heart valves… and we assume the whole team then got IRS audits, dropped their car keys down a storm drain, and had coal-seam fires break out beneath their homes.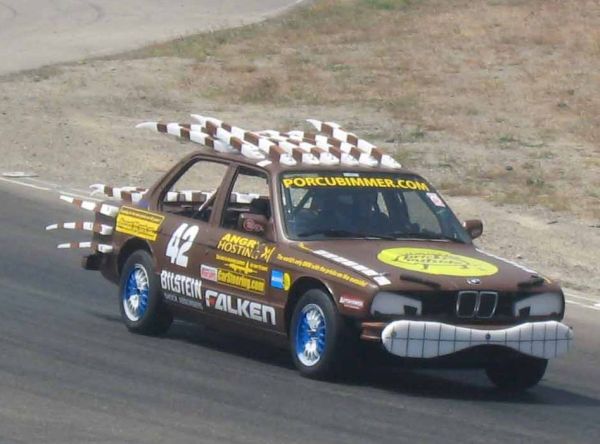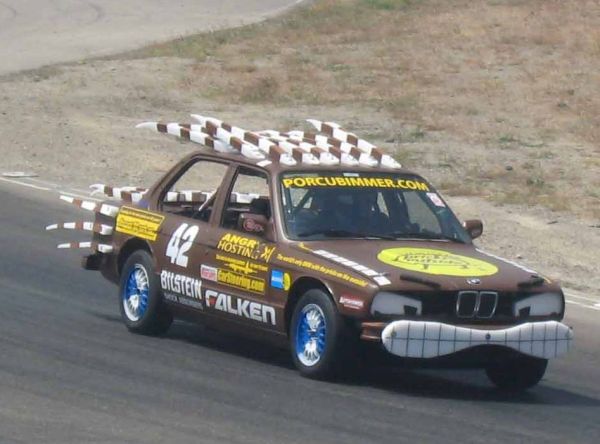 Porcubimmer, Altamont 2008


At the final Altamont race, the future two-time Legend of LeMons-winning Porcubimmer E30 was doing very well… and then the ECM and crank position sensor took dumps. 79th out of 89 entries.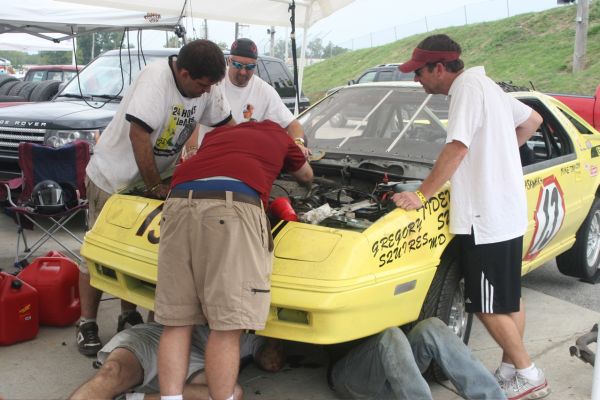 Charleston Kennel Club, Ohio 2008


I didn't attend the Toledo '08 race, so I can't tell you why the Charleston Kennel Club won the I Got Screwed. Well, actually, I can tell you: they ran a Turbo K-Car!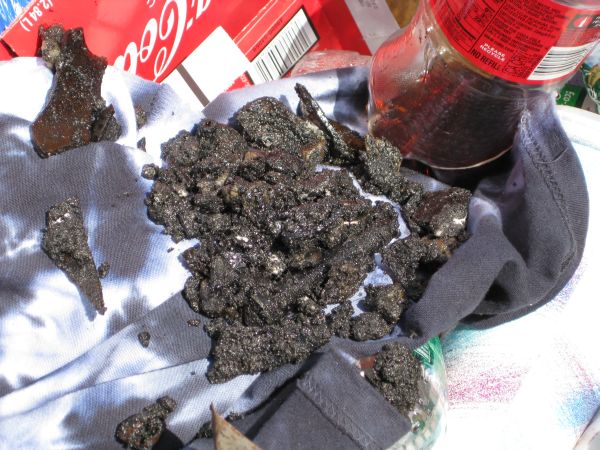 Stugots Lemons, New England 2008


The Stugots Lemons Mercedes-Benz received a "dump crap down the throttle body with the engine running" version of the People's Curse, yet the engine failed to die… right away.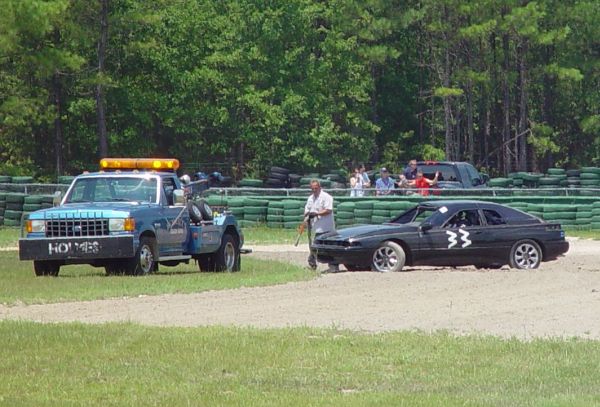 Thunder Road, South 2008


Would you say that a Subaru SVX should dominate in a LeMons race? You'd be so very, very wrong. The Thunder Road SVX managed just a few laps at the LeMons South '08 race before breaking the steering rack and a bunch of other impossible-to-fix stuff.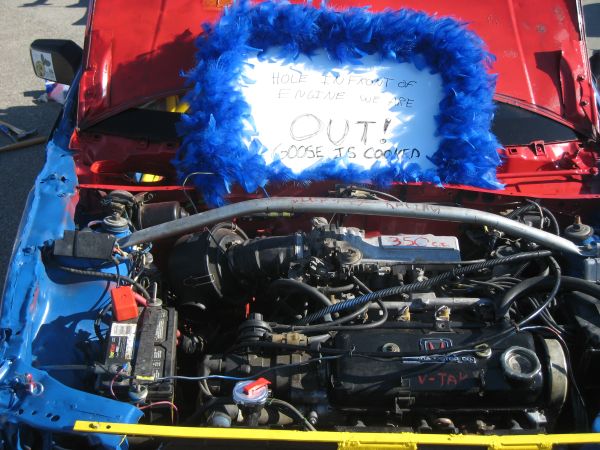 Blue Goose, Yeehaw It's Texas 2008


One of the most terrible LeMons cars of all time, the Blue Goose CRX did OK at Altamont… then averaged maybe 2.5 laps per race once it moved to Texas.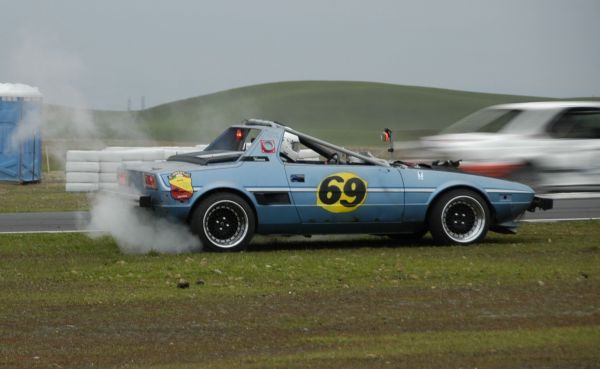 Italian Stallions, Arse Freeze-a-Palooza 2008


The Italian Stallions went on to win the Index of Effluency with their Fiat 600 at the last Buttonwillow race. Before that, they campaigned a fairly quick but not so reliable Fiat X1/9. For their ultimately fruitless all-night, freezing-ass wrenchathon in the aptly-named '08 Arse Freeze-a-Palooza: I Got Screwed!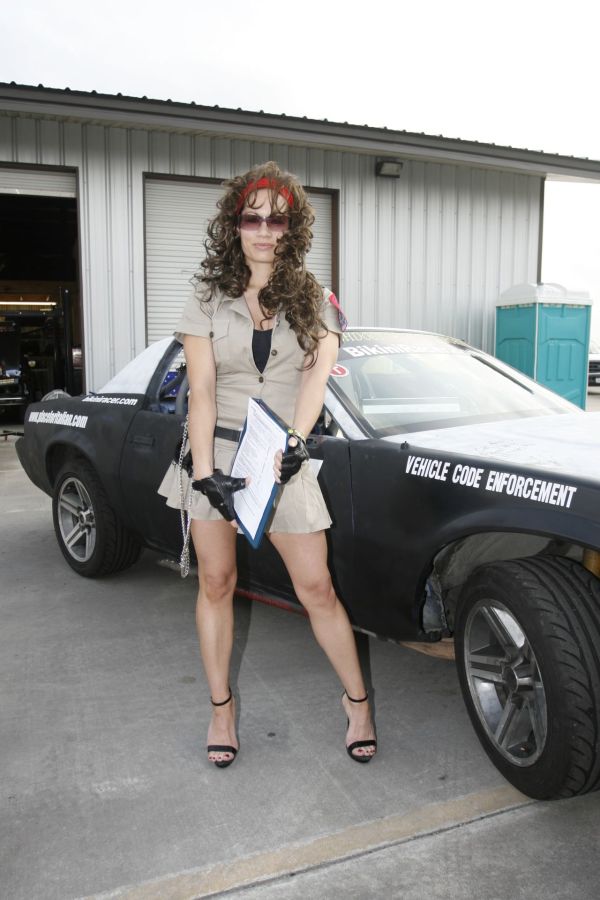 Bikini Racer/Witchdoctor Motorsports, Gator-O-Rama 2009


We've come to know Anna aka The Bikini Racer quite well by now— in fact, we've made the Texas Supra drag racer a LeMons Supreme Court Judge— but in the early days of the Houston LeMons races we knew her mostly as the gorgeous woman who did her best to distract us from certain suspicious aspects of her team's extremely quick 3rd-gen Camaro. At the very first Yeehaw It's Texas race, the Bikini Racer/Witch Doctor Motorsports Camaro placed second. At the Gator-O-Rama in '09, a LeMons tech inspector accidentally dropped a pen cap into the fuel cell, which apparently wrought such havoc on the fuel system that the Camaro became a black hole that consumed our entire solar system. The team spent the rest weekend trying to undo the damage, and for this they received the not-so-coveted I Got Screwed trophy.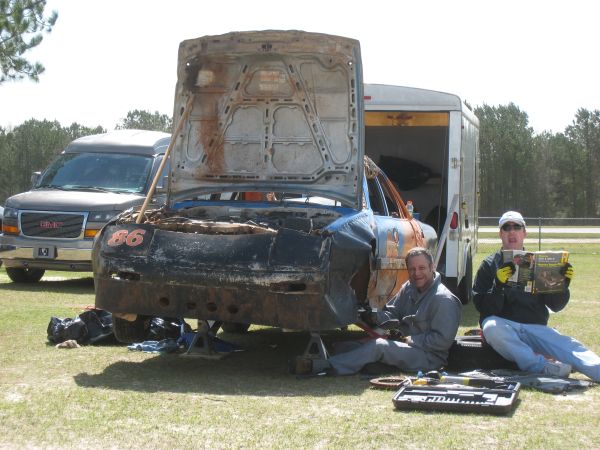 Greyman Motor Club, South Spring 2009


The Greyman Motor Club discovered that a Mazda 626 that's survived several seasons of redneck-style dirt-track punishment might not survive a single LeMons race. In fact, it will only make five laps, after about 20 straight hours of panic-stricken wrenching. They got screwed!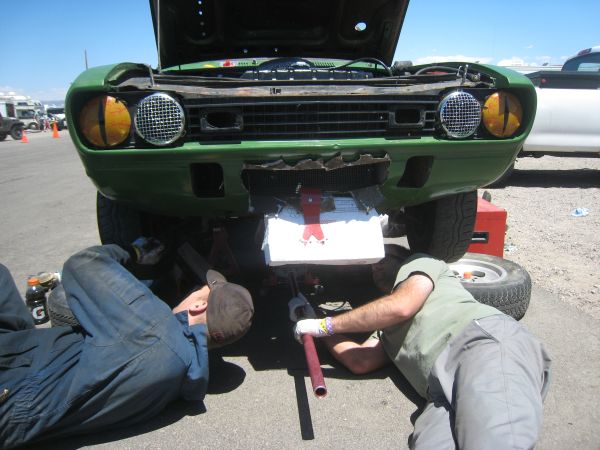 Dungeons & Dragsters, Goin' For Broken 2009


It turns out that the rich European racing heritage of the Ford Capri was a fluke! The Dungeons & Dragsters Capri (which became the Mad Maxeltov Capri for the 2010 season) blew its transmission about 19 seconds into the Goin' For Broken race, the team thrashed on the car all weekend in the Nevada desert heat, and it was all for naught. Screwed!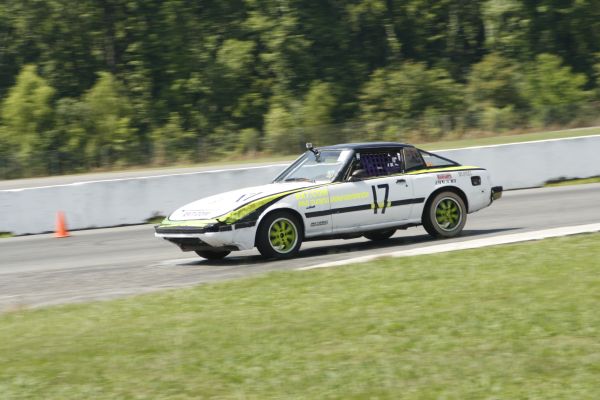 Violent Running Gang, Laissez Les Crapheaps Roulez 2009


This RX-7 had some engine problems, which became apparent when it ran a 25.766 quarter-mile at the No Problem dragstrip and was blown away by a moped. Things didn't go much better on the road course.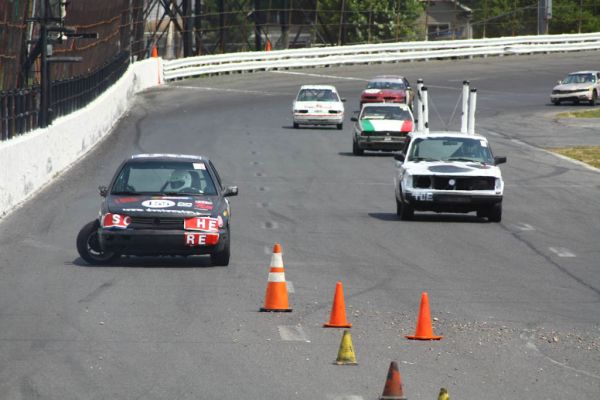 Dentonators, New England 2009


The photo tells the whole story!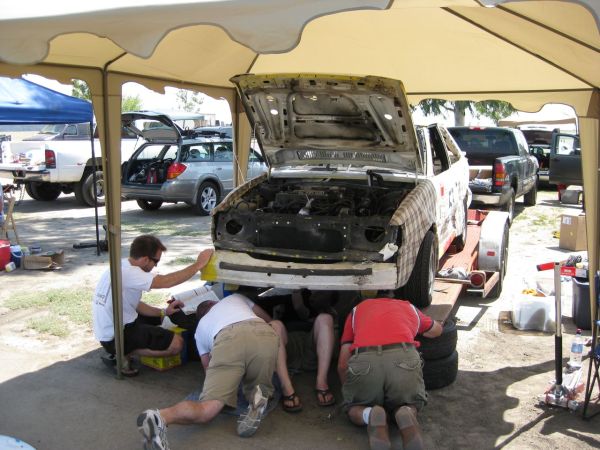 A Lemon Entry, My Dear Watson, Buttonwillow Histrionics 2009


Your typical hopeless Escort. The team never said die, but the car never stopped saying die.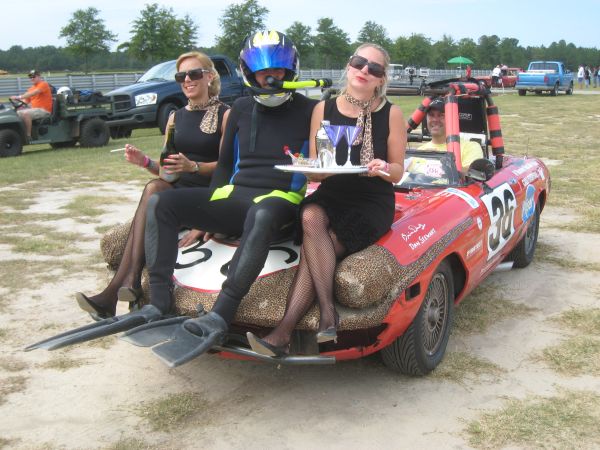 Dog Ciao Racing, South Fall 2009


Can you find a crank position sensor for an Alfa Twin Cam in Kershaw, South Carolina on the weekend? What do you think?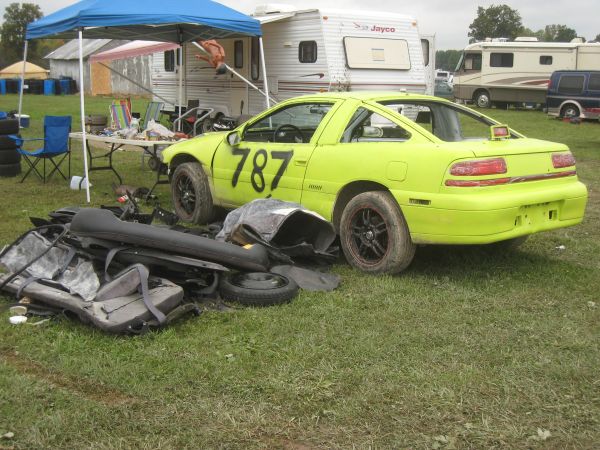 Crumpled Rusted And Pathetic, The Lamest Day 2009


Oy, these poor bastards. Their Laser got wrecked beyond repair early on in the Lamest Day, but Crumpled Rusted And Pathetic wasn't about to give up! They managed to find a cheap Neon in nearby Butcher Holler and dragged it back to the track. Then, in the cold and muddy nightmare that was Verdun, 1916 Nelson Ledges, they gutted the Neon and torched the hell out of their smashed Laser's roll cage to make it fit. By about 2:00 AM— remember, The Lamest Day was a straight 24-hour race— they'd managed to get the cage into the Neon, which they then brought to us for a tech inspection. Everyone really wanted to OK the Neon's safety gear, but there was the small matter of the driver's head being pushed about a foot to the right by one of the bars, and things just got more coconut-bustingly unsafe from there. Had the Neon been safe enough to race, the team would have won the Heroic Fix; as it was, they took home the I Got Screwed.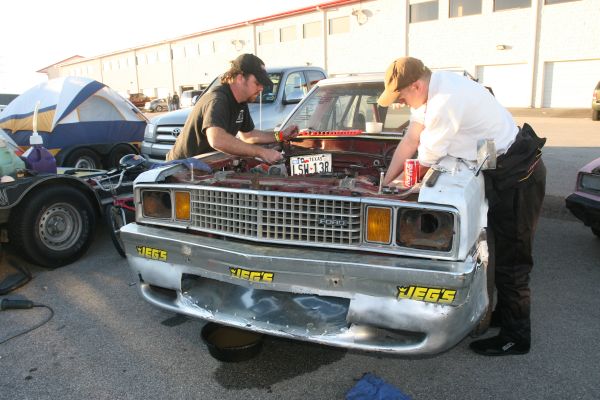 Property Devaluation Racing, Yeehaw It's Texas 2009


You'd think that a Fox-platform Fairmont wagon with a 302 would be a simple and reliable race car… but you'd be wrong. Laughably wrong. Property Devaluation went on to win the big one about a year later in Louisiana, but before that happened, dues had to be paid. Lots and lots of dues, in the form of dozens of engine swaps. It turns out that 302s in Texas junkyards are always sometimes junk!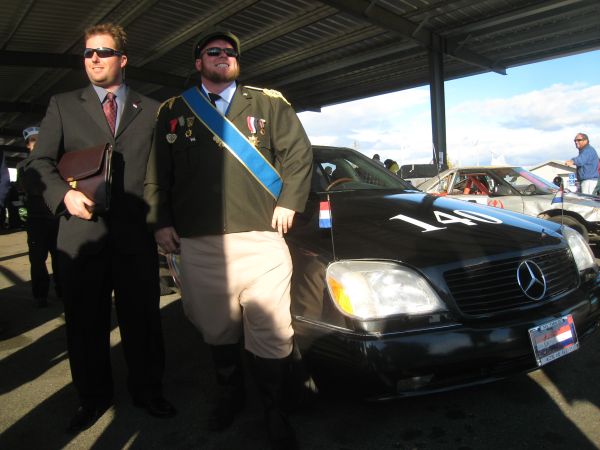 Diplomatic Immunity, Arse Freeze-a-Palooza 2009


Even though the 2009 and 2010 Legends of LeMons Medal winners of Pendejo Racing really wanted their unregisterable, drug-smuggler-tainted Mercedes-Benz 600 to get claimed by the Chief Perp, they still got screwed.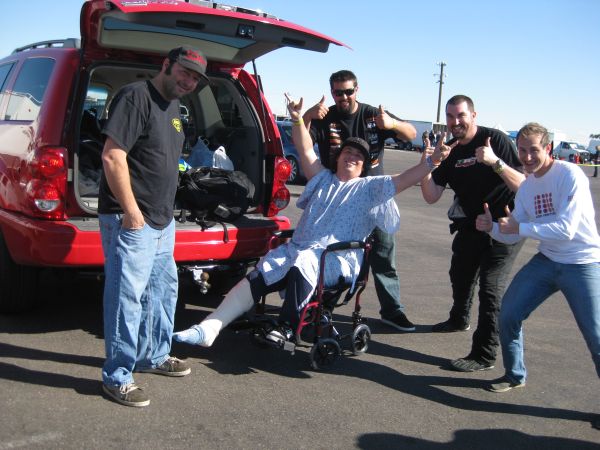 The UNDERGROUND, Phoenix 2010


It's possible to get the I Got Screwed trophy for events that take place in a liquor-store parking lot the night before the green flag waves. In this case, Dan of the head-gasket-blowing UNDERGROUND 300ZX team was messing around with his teammates and the grabassery lead to a compound fracture in his leg, an emergency-room visit, and lots of titanium screws driven into the offending limb. The whole story, complete with video of the incident, right here!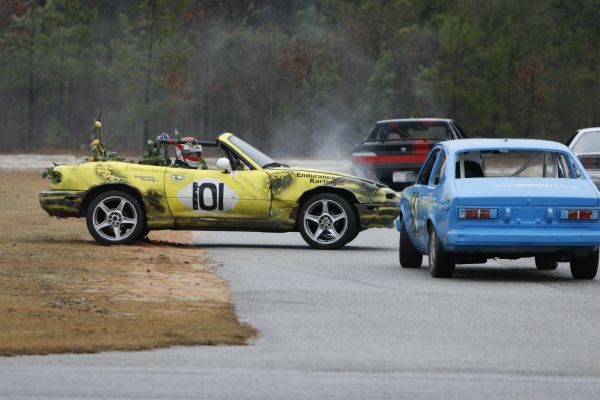 Endurance Karting, Southern Discomfort 2010


The Endurance Karting Miata team pulled off a win on laps at the first New England race, and it looked like they'd be doing it again at the even-colder-than-the-Arse-Freeze Southern Discomfort '10 race. The Miata had a several-lap lead the checkered flag just a half-hour away when the driver got black-flagged for some minor offense. Normally, a team that's been clean all weekend will just get waved through the Penalty Box for a first offense, but the Miata's driver promptly unstrapped himself, took off his helmet, and started to argue his innocence. By the time his team could get him back into the car and ready to race, the Super Troopers BMW E30 had built up an insurmountable two-lap edge. Scuh-REWED!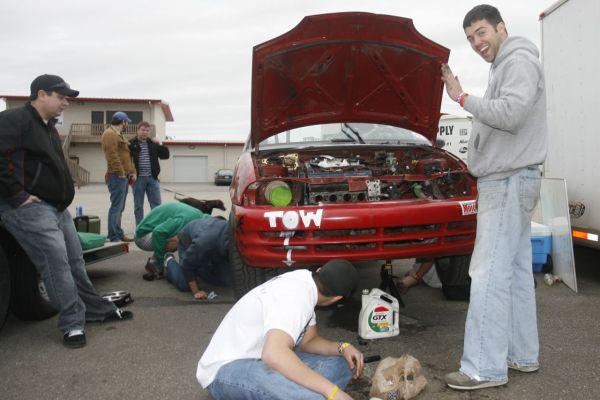 Team Metro Sexual, Gator-O-Rama 2010


The Metro Sexual Geo Metro sported the "big-block" Suzuki Swift GT engine… which promptly blew up. The team swapped the engine, and then the transmission blew up. Repeat. Endlessly.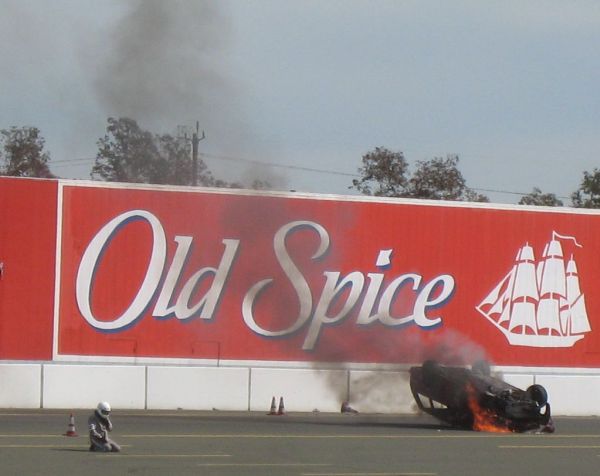 ONSET, Sears Pointless 2010


The ONSET Chevy Cavalier wagon was one of the quicker cars at Infineon, but then there was a little mixup with a Maxima and a concrete wall. The driver's fine now, but the whole episode was… what's the word? Screwed!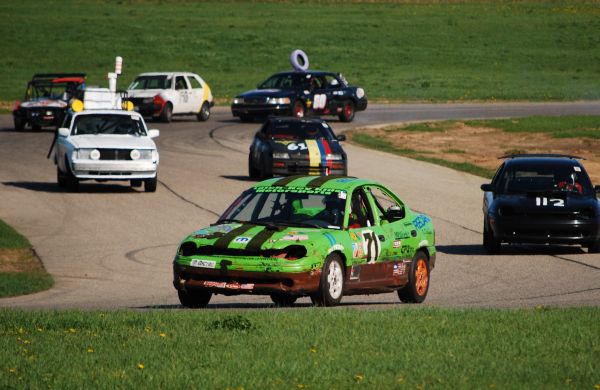 The Latch-Key Kids, Detroit Irony 2010


The Latch-Key Kids have done everything right, but a first-place finish keeps eluding them by fractions of a lap. Second place, again!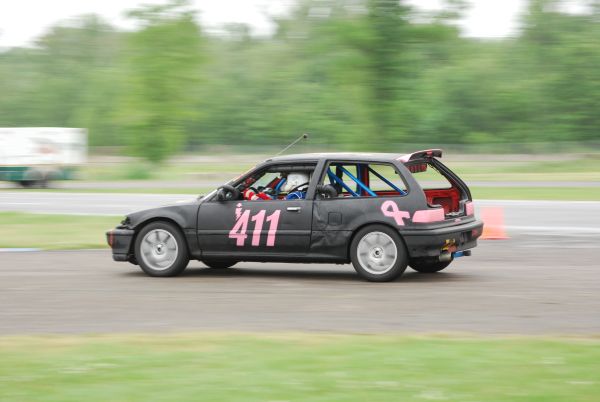 Rolling Chicane Racing, Cain't Git Bayou 2010


Civics often have many mechanical problems, and ready parts availability just makes it appear possible to roll that rock all the way to the top of the mountain.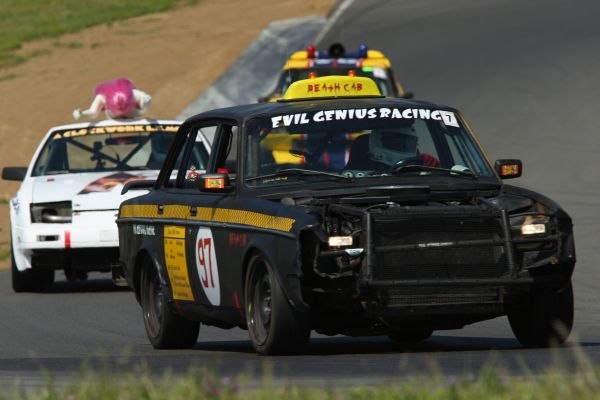 Death Cab For Cutie, Goin' For Broken 2010


The Death Cab, which took the overall win at Buttonwillow in '09, had built up such a commanding lead at the Thunderhill Goin' For Broken race that the team could have parked the car with an hour to go and still brought home the Win On Laps trophy. Unfortunately, the Ford V8-powered Volvo blew its differential with 90 minutes to go, and a Sentra SE-R got the overall win. What do you call 7th place when your car has been parked for an hour-and-a-half? Screwed!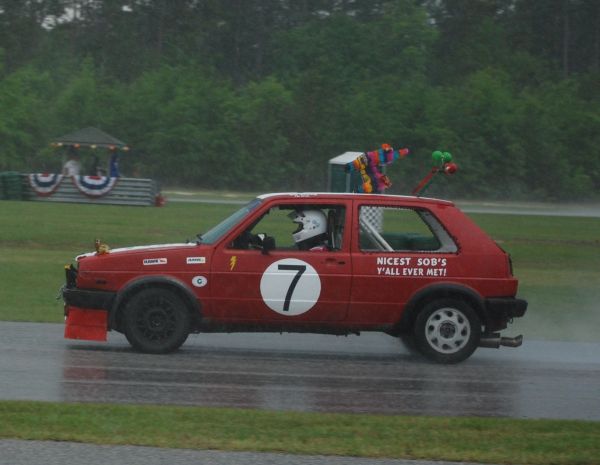 Team S.O.B., South Spring 2010


Here's another team that seemed justified in clearing space on the mantel for a Win On Laps trophy, what with their big lead late in the game… but it turns out that Volkswagen engines don't last forever. Kaboom!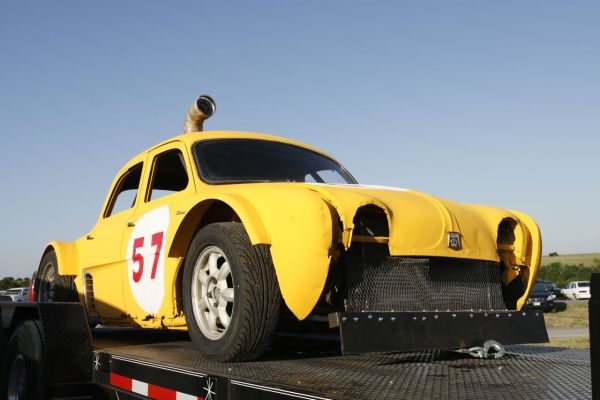 Bastardos Too, North Dallas Hooptie 2010


Everyone was pretty excited about the 206-horsepower Duratec-swapped Renault Dauphine, but it wasn't quite ready for action at the North Dallas Hooptie. Actually, it wasn't quite ready at the next race, either, but we have high hopes for Los Bastardos in the '11 season.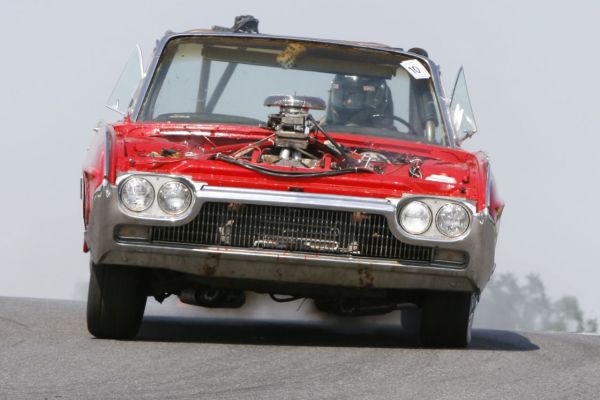 Police Brutality, Capitol Offense 2010


Anyone who follows LeMons already knows all about Unununium Medal winner Police Brutality, so there's not much to say here… but I'd like to point out that PB is the only Unununium Legend of LeMons to earn an I Got Screwed trophy.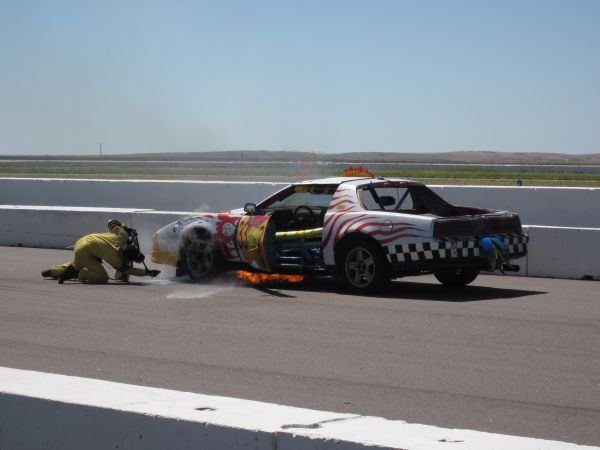 FireKatz, B.F.E. G.P. 2010


We were all hoping that the dumbest engine swap in LeMons history would somehow pay off for the FireKatz, but their only reward was a ball of fire in the engine compartment. Well, that plus a nice I Got Screwed trophy.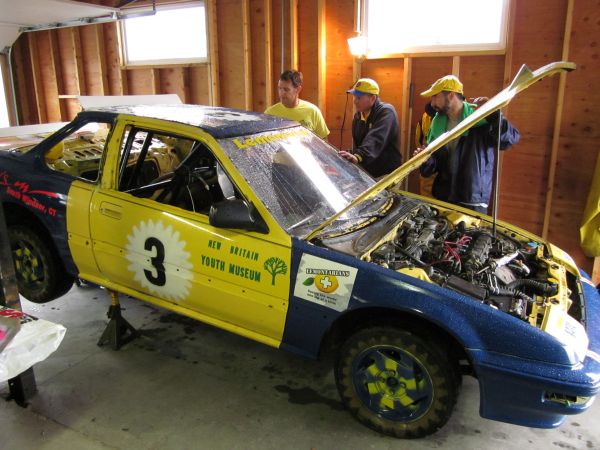 Lemontarians, New England 2010


Where does this myth of Honda reliability come from?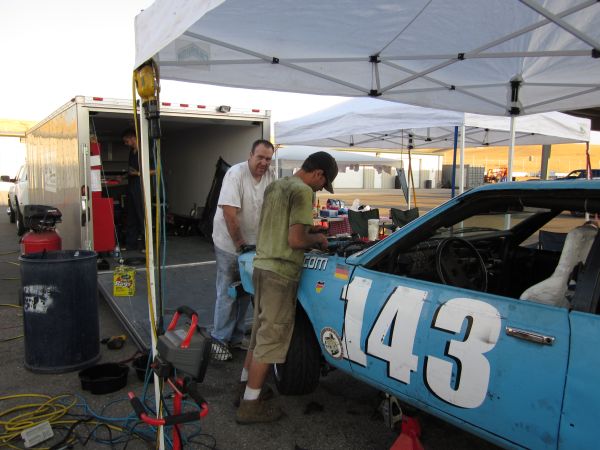 Über Bird, Arse Sweat-a-Palooza 2010


The Über Bird 6 Series BMW should have a good shot at the Index of Effluency, but this can't happen when the engine blows up early and the junkyard swap nickels and dimes the team to death all weekend. Screwed!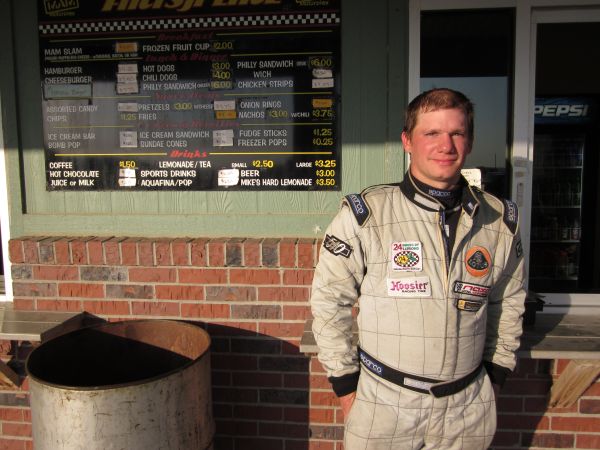 Steve Myers, Mutually Assured Destruction of Omaha 2010


This guy brought his rusty 510 and some teammates to the Omaha race, but the Datsun— which we hammered with plenty of BS laps— started having mechanical problems… and the teammates, sensing the possibility of actual work, fled. Mr. Myers stayed, spending hour after hour after hour thrashing on the 510. Finally, it was ready! Ready to break down on the first lap, that is.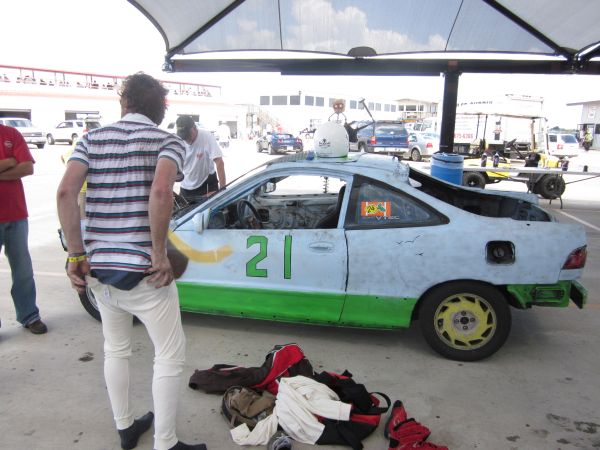 Hoonatic Racing, Yeehaw It's Texas 2010


Here's a similar story, only with a (slightly) happier ending. You're really a masochist legend when you win Heroic Fix and I Got Screwed at the same race. The story of the Hoonatic Racing One Lap Integra is depressing inspiring, so go check it out.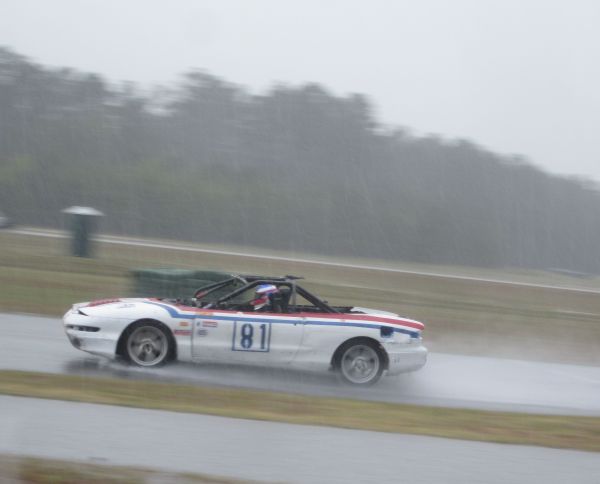 BoomPowSurprise, South Fall 2010


This Ford Probe-based team has always been quite fast, and it has provided us with some very dramatic engine failures. Hey, BoomPowSurprise even won the season-ender. Before that race, however, they received an erroneous, gross-miscarriage-of-justice penalty that led to an undeserved three-hour timeout. They were good sports about it and accepted our apology, so the least we could do— really— was give them the I Got Screwed award.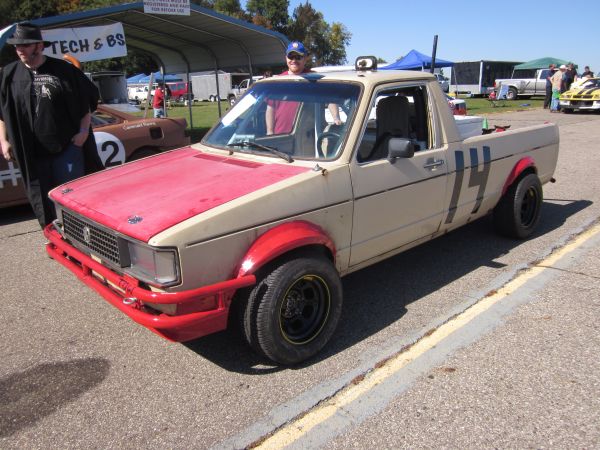 Crap Scrappers of Fury, 2010 Detroit Bull Oil G.P.


The first VW Rabbit pickup in LeMons history, and the first LeMons racer to use a washing machine in the bed to cover the fuel cell. We had high hopes for the Crap Scrappers, but they never could quite get their Rabbit running right. 54 laps for the weekend.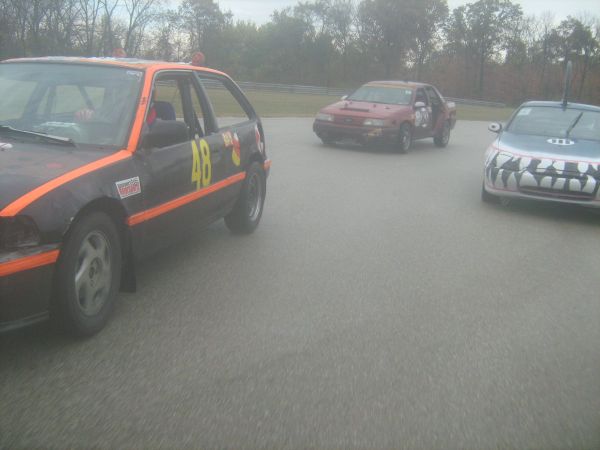 Free Candy Racing, 2010 Rod Blagojevich Never-Say-Die 500


Another troublesome Honda. I see so many Honda engines in a billion pieces at LeMons races that they all sort of blur together in my memory.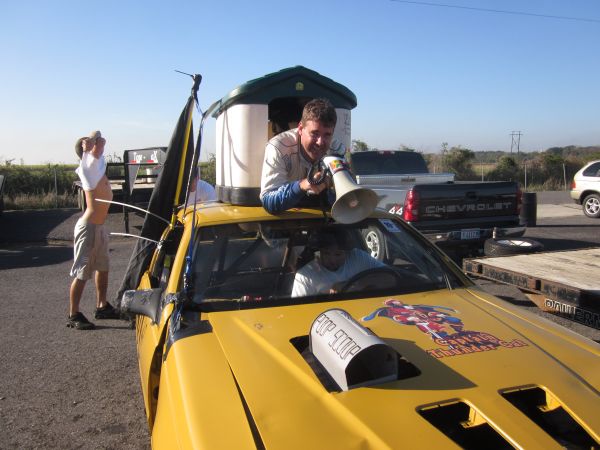 Team Turbo Poop, Laissez Les Crapheaps Roulez 2010


This team bet LeMons HQ that they'd take the overall win at one of their next three races. If they lose, we make them perform some act of public humiliation. If they win, the LeMons HQ staff must do the awards ceremony in our underwear. The Turbo Poops actually spent some time within shouting distance of the lead at this race… before they tried to kill everyone in the pits with high-speed "testing" and had to serve a long penalty. Screwed again!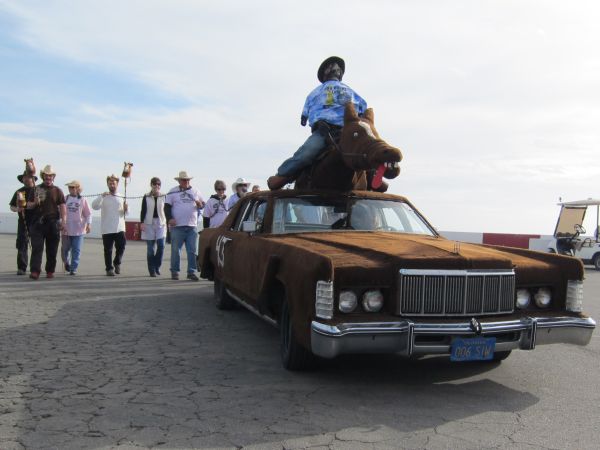 Phoney Express, Arse Freeze-a-Palooza 2010


When you cover a '76 Lincoln Continental "race car" with fur and put a giant horse head and rider on it, and you drive it to and from the track, you can expect to win the Organizer's Choice. Not at the '10 Buttonwillow race, because another team brought a stretch Town Car limousine.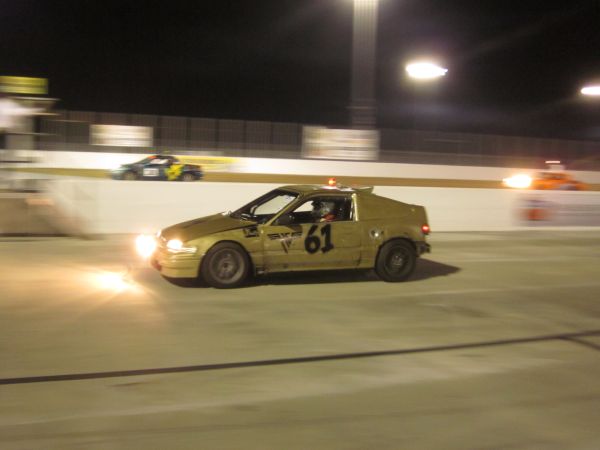 Clueless Racing, The Painfully Bland Bowl of Thin Lukewarm Oatmeal That Can't Possibly Offend Anyone, No Matter How Much They Enjoy Being Offended, 24-Hour Season Ender


I'm getting lazy, so I'm recycling the description I used for Clueless Racing's Ununhexium Medal: The Clueless Racing CRX had been around LeMons for a while, but the team labored in anonymity until the day they won the Detroit Irony race. After that, we took fiendish pleasure in slandering the Cluelessers with accusations of outrageous cheatery during BS Inspections, then sweating them relentlessly during between-race residual-value negotiations. Not only that, they blew up their engine in race after race following their win, and I called it each time, e.g., "Hey, how's your head gasket doing?" "Your connecting rods want to be free!" Actually, it's not difficult to predict that a Honda B or D engine is going to blow up during a LeMons race, but the Clueless guys were convinced that mean ol' Judge Phil was putting some sort of Honda Hoodoo on their car, just out of cruelty.